4wrd Diversity in Design Scholarship Recipient Announced
#4wrd #DiversityInDesignScholarship #internships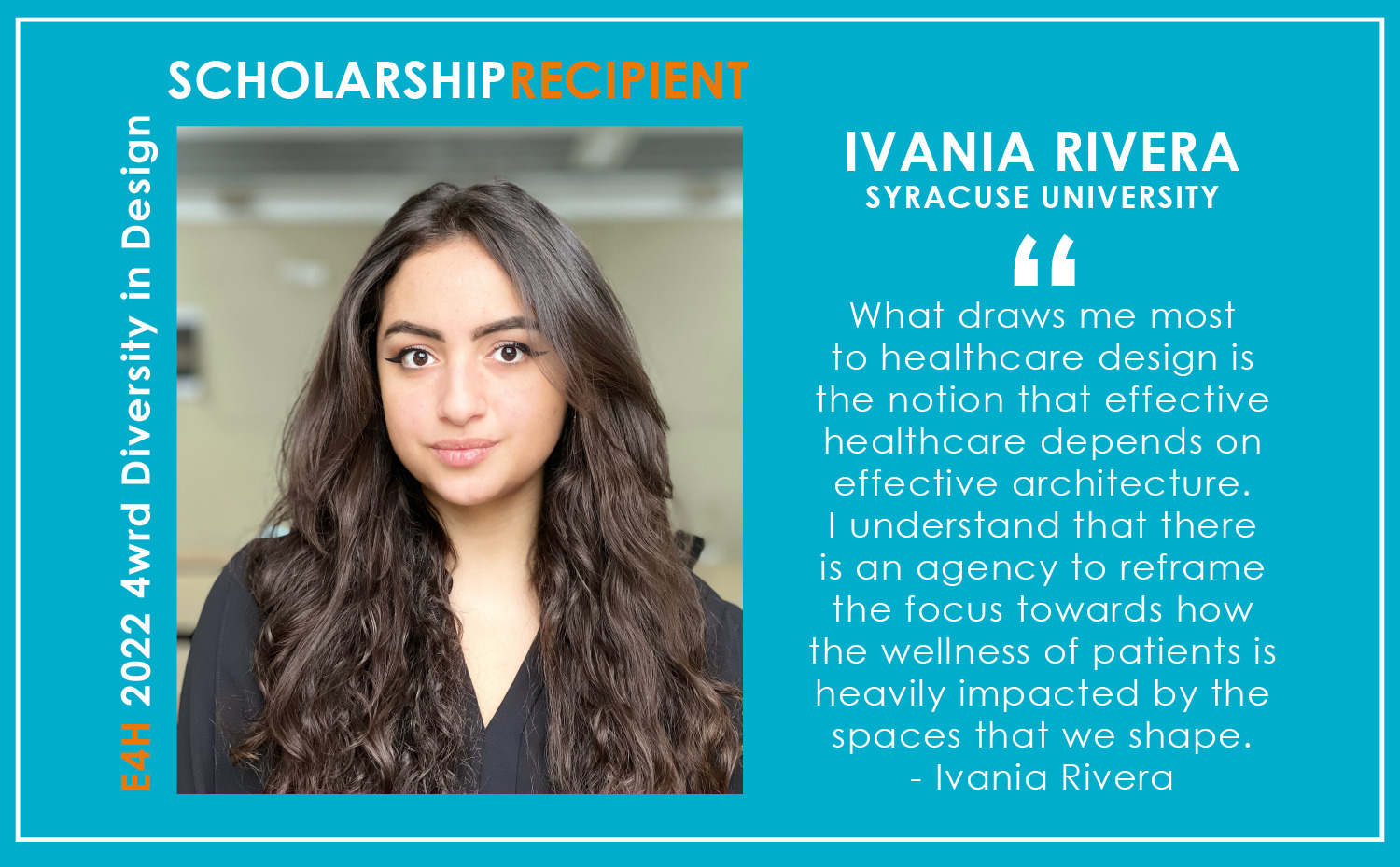 With a commitment to supporting diversity and academic excellence, E4H works to improve diversity in the field of healthcare and health sciences architecture. E4H's goal is to promote architecture and design candidates from underrepresented backgrounds and celebrate their unique perspectives. The 4wrd Diversity in Design Scholarship is awarded to a candidate that furthers this initiative and provides a $10,000 grant and paid internship.
E4H is pleased to announce, Ivania Rivera as the 2022 4wrd Diversity in Design Scholarship recipient. Ms. Rivera will graduate in May 2022 with a Bachelor of Architecture from Syracuse University. She is an executive member of the student branch of the National Organization of Minority Architects (NOMA) at Syracuse University and has used her experience to bring awareness towards the difficulties that minority students face financially. Ivania advocates for diversity within the architecture scouting and acceptance process. Most recently she was a Mycelium Research Intern and participated in the Affordable Positive Carbon Housing Competition. She is on the Dean's List.
"We are thrilled to have Ivania join our NY team," said Jennifer Arbuckle, AIA, NCARB, LEED AP, Partner, "Her passion for architecture and dedication to Diversity, Equity, and Inclusion, promises a bright future with E4H and in the industry. We look forward to adding her voice to ours."
"What draws me most to healthcare design is the notion that effective healthcare depends on effective architecture," Ivania noted. "I understand that there is an agency to reframe the focus towards how the wellness of patients is heavily impacted by the spaces that we shape."
Congratulations Ivania!