PACE® Center Planning in the Post COVID-19 World
posted September 8th, 2023 in Blog
#PACE #research #seniorliving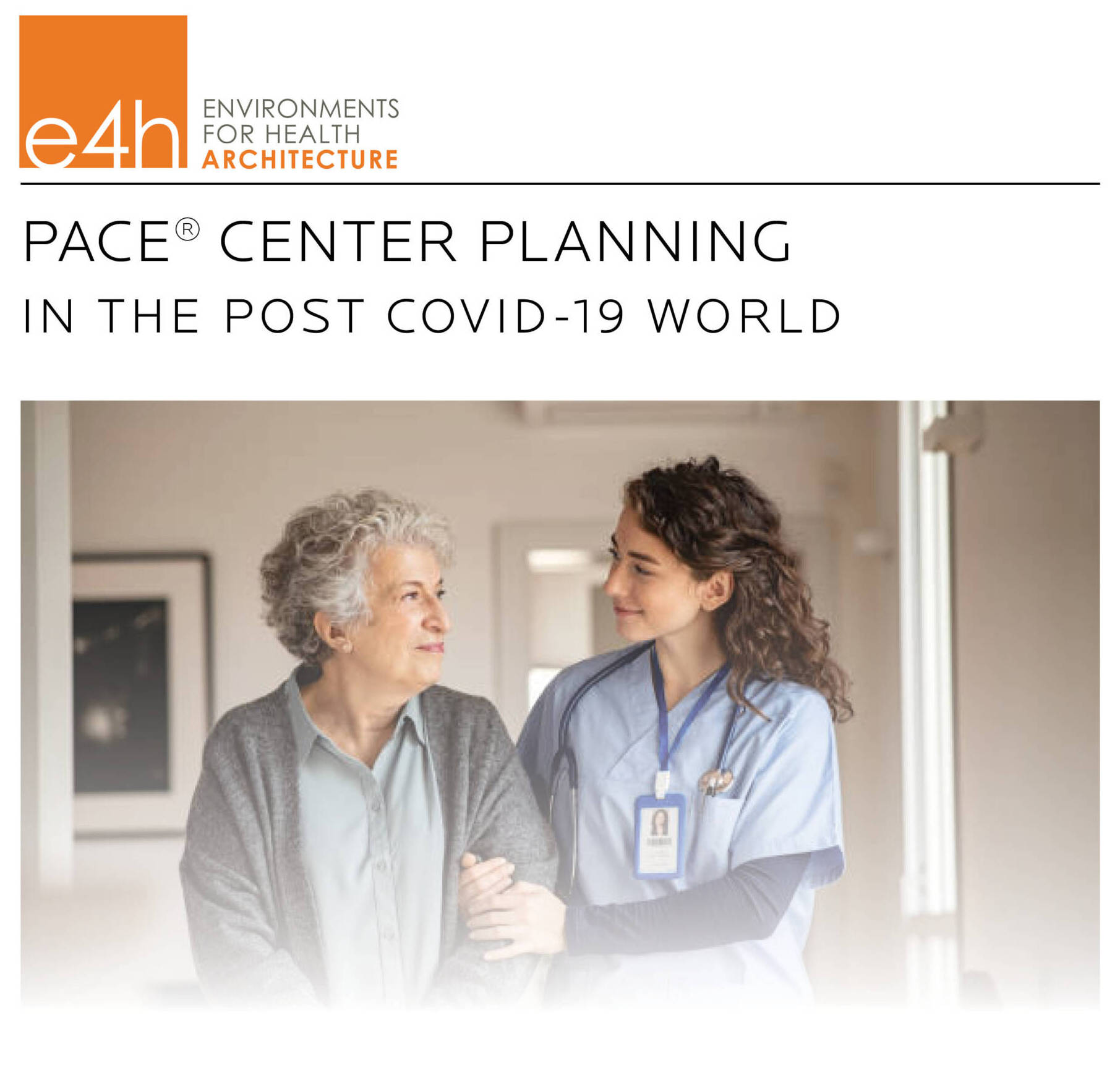 The COVID-19 Virus is infecting people of all ages but data shows that the elderly are most vulnerable and COVID-19 related deaths for residents of long-term care and nursing facilities likely account for more than one third of the pandemic related fatalities in the United States. As of January 2021, the National PACE® Association has reporting that in the 115 provider organizations that were providing data, COVID-19 positive cases accounted for approximately 13% of the total census of those Provider Organizations. Moving forward, PACE® programs are now planning to identify solutions to manage current and future pandemics so that their programs and facilities are better prepared to respond. From new protocols for entry into a facility to fundamental changes in center design, there are short and long-term strategies owners can implement to increase the safety of their facilities.
While a PACE® Program is larger than the building it occupies, the Center has been the physical heart of the day to day operations. It is the place that participants, by and large, have seen as their home away from home. Like any congregant type spaces (i.e. schools, daycares, restaurants, offices, et. al.) there are inherent challenges in the face of a virus like COVID-19 which predominantly spreads through contact between people and high touch surfaces. This raises a lot of questions. How can we safely have staff and participants in the building on a regular basis? What impact does the concept of 'social distancing' on how we occupy and use our Center? With the current mandatory increase of home-based care services, is the Center even necessary anymore? 
In a research study titled PACE® Center Planning in the Post COVID-19 World, author Richard Carroll, AIA, LEED AP, Director of Project Practice, presents a two-part paper.
The beginning section reflects some of typical protocols used to combat the spread of a pathogen like the coronavirus, how they can impact the planning and design of the Center. The final section takes a high-level look at designing the 'post-coronavirus' generation of Centers and imagines how PACE® can continue to be an effective model of care for our elderly family and community members.
Download the study to learn more.
download