10Qs Getting to Know the People Behind the Projects…Rich Carroll
#10Qs #PACE #seniorliving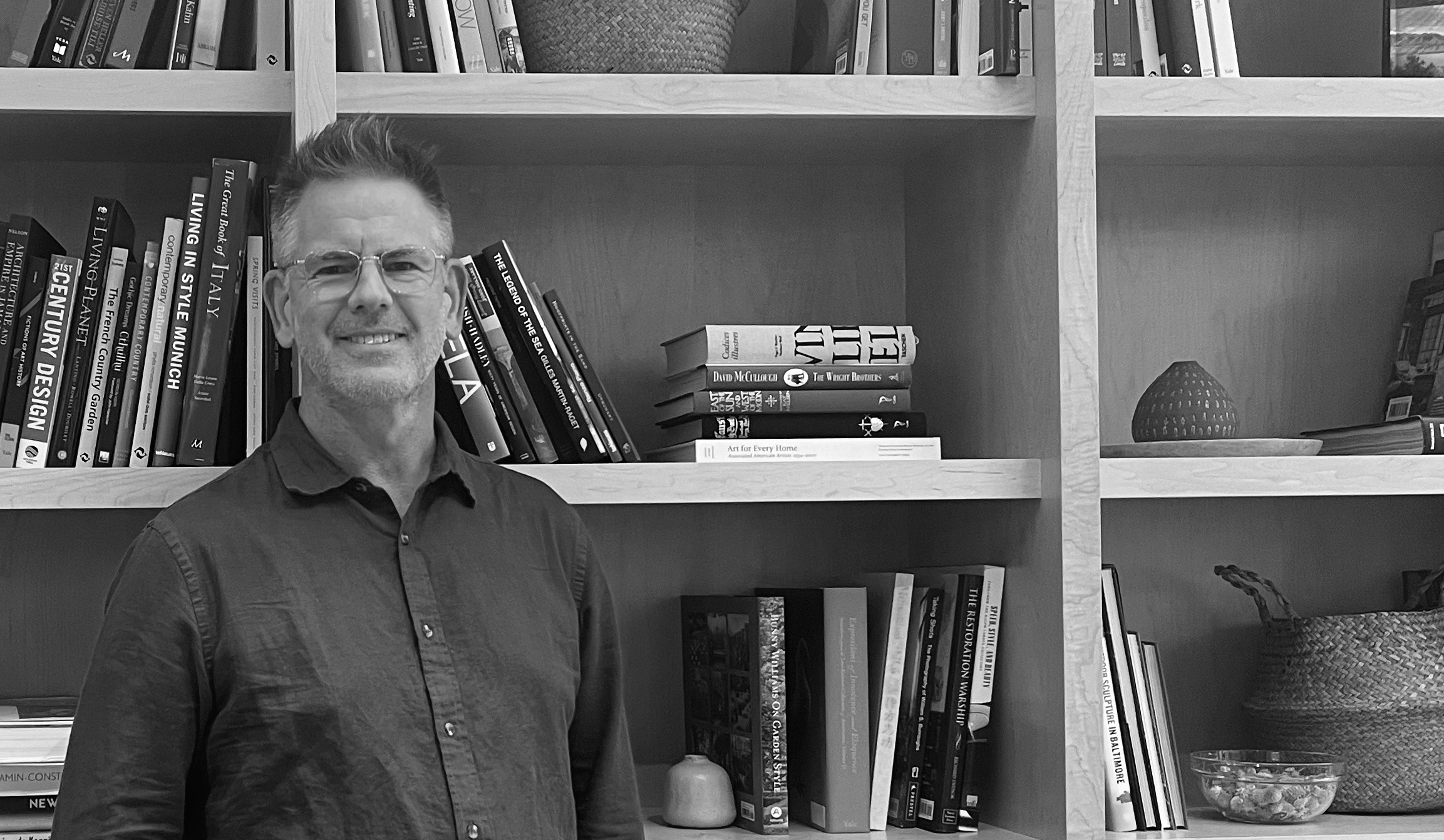 "The average age continues to climb upward and the percentage of Americans over the age of 65 climbs as well. Healthcare needs to respond better to this major shift. I hope to see more models of care, like PACE, that focus on this reality."
Rich Carroll, AIA, LEED AP, Director of Project Practice, is a subject matter expert in Program of All-Inclusive Care for the Elderly (PACE) projects. He is the author of the research paper titled PACE® Center Planning in the Post COVID-19 World. Rich is based in the Philadelphia office.
1. Where did you grow up?
Hillsborough, NJ, about 20 minutes north of Princeton.
2. How did you get into design?
I was always designing and building things as a kid, so it's hard to say when it started, but it was very early on.
3. Who influenced you?
My parents were both early influencers in several ways. My dad was (and is) very entrepreneurial. My mom was a schoolteacher, but was always interested in the arts, especially visual ones. They both gave me a lot of support and free reign to creatively explore ideas that I had. I originally wanted to go into landscape architecture, but my mom was the one to suggest that I go into architecture.
4. Why healthcare architecture?
Most of my career has been focused on mission-based clients and projects. I spent a number of years designing educational spaces and was actually finishing a charter school project when I fell into my first real healthcare project, which was a PACE project. I really learned a lot on that project about the importance of healthcare for the elderly. They are really the most underserved part of our population when it comes to quality of care.
5. What inspires you?
Lots of things. Being outdoors, especially when I can be in mountains; traveling; watching how various things are constructed, especially well-crafted things like furniture and clothing; and music. To be honest this list goes on and on. As a designer, you need to be attuned to a wide variety of inspiration.
6. What advice can you give young designers?
1. You need to know how to build if you expect to be a good architect. If you don't know how to build things, you will have a much harder time translating your design to reality.
2. Your design work will get better the more you know how things get built.
3. Contractors are not the enemy. You can learn a lot from them.
4. Technology is a tool that works for you. You do not work for it. Do not let your designs bend to the tech. Bend the tech to the design.
5. Be patient. Your career is long. Enjoy every minute of it.
7. Most memorable project?
In healthcare, it would be the two first PACE projects that I completed. They were both in New Jersey and involved renovating very different buildings into new PACE centers.
8. What is your favorite part of the design process?
All of it! If you do it right the entire project is a design process. If I have to pick one aspect thought, it would be working with the various stakeholders on developing the vision of the project.
9. Where do you see healthcare design in 5 years?
Our population continues to grow older. The average age continues to climb upward and the percentage of Americans over the age of 65 climbs as well. Healthcare needs to respond better to this major shift. I hope to see more models of care, like PACE, that focus on this reality.
10. How do you unplug?
I don't. This is another gift my dad gave me. We both are constantly thinking about what it is we do, how we can be better, and what is the next opportunity to move forward. I do have hobbies, however. I enjoy reading, comedy, golf, fishing, and mountain biking.