Join us at HCD 2023!
posted November 2nd, 2023 in News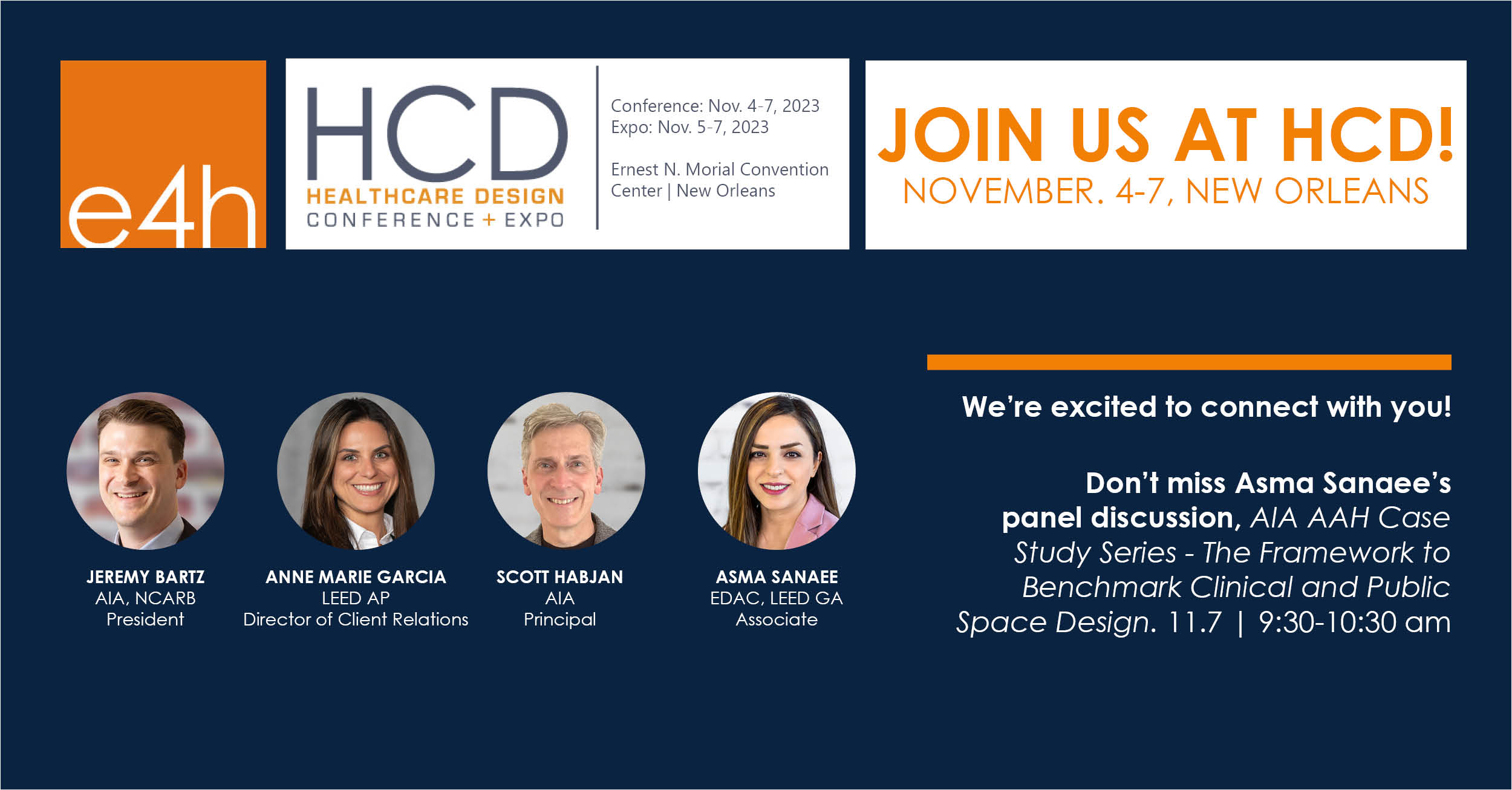 Join us at HCD Healthcare Design Conference & Expo in New Orleans! Jeremy Bartz, Scott Habjan, Anne Marie Garcia, and Asma Sanaee will be attending and representing E4H.
Asma Sanaee will be participating in a panel discussion, "AIA AAH Case Study Series – The Framework to Benchmark Clinical and Public Space Design" on Tuesday, November 7 from 9:30 – 10:30 am. The session will compare quantitative criteria of NSF, DGS, multiplier factors, and travel distances metrics for three clinic typologies: onstage/offstage, shared circulation, and linear. This year's research includes quantifying circulation spaces and waiting areas dimensions, and qualitative criteria such as wayfinding indicators, estimating occupants' spatial experience, and degrees of enclosure for privacy/socialization.