Jeremy Bartz, AIA, NCARB named President of E4H Environments for Health Architecture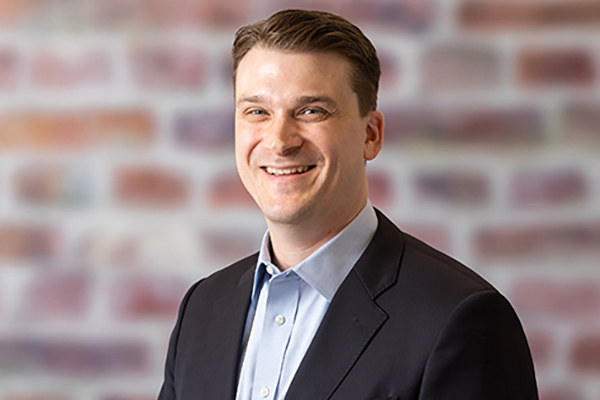 E4H Environments for Health Architecture announced that Jeremy Bartz, AIA, NCARB has been appointed President. Jeremy has over 22 years of experience in the healthcare and health science industry. He joined E4H in 2002 and previously served as Regional Lead for E4H's Mid-Atlantic region.  
Jeremy is committed to E4H's mission to enhance healing, advance health research, and elevate hope. He is passionate about building leadership capacity at every level, developing strong teams that foster a culture of collaboration, and delivering transformative design to support client goals. As President, he remains committed to client service while also focusing on the firm's strategic vision and growth, both regionally and nationally.  
"Jeremy has a proven track record of excellence and a deep care for the people and clients he serves," said LaShae Baskin, Executive President of MOREgroup, a family of architecture, design and engineering brands that is the holding company of E4H. "The best gift a company can have is a leader who believes in them. We are excited to stand beside Jeremy and E4H as the firm steps into a new phase of growth and opportunity."   
Jeremy has directed numerous planning and design projects, including the new $1B hospital and medical campus for Roper St. Francis Healthcare in South Carolina, a landmark project for the community and region. He is known for his strategic vision, and formulating innovative, flexible solutions for healthcare systems that enhance the wellbeing of patients, staff, and families.  
"As a mission-driven organization, I am truly humbled by this opportunity to lead E4H into the future, carrying forward the strong, collaborative culture that defines us," said Jeremy. "I am inspired by a deep commitment to healthcare innovation and dedication to continuously cultivating our expertise to deliver cutting-edge design solutions to our clients."