Commitment to Sustainability
#healthcareenvironments #sustainabledesign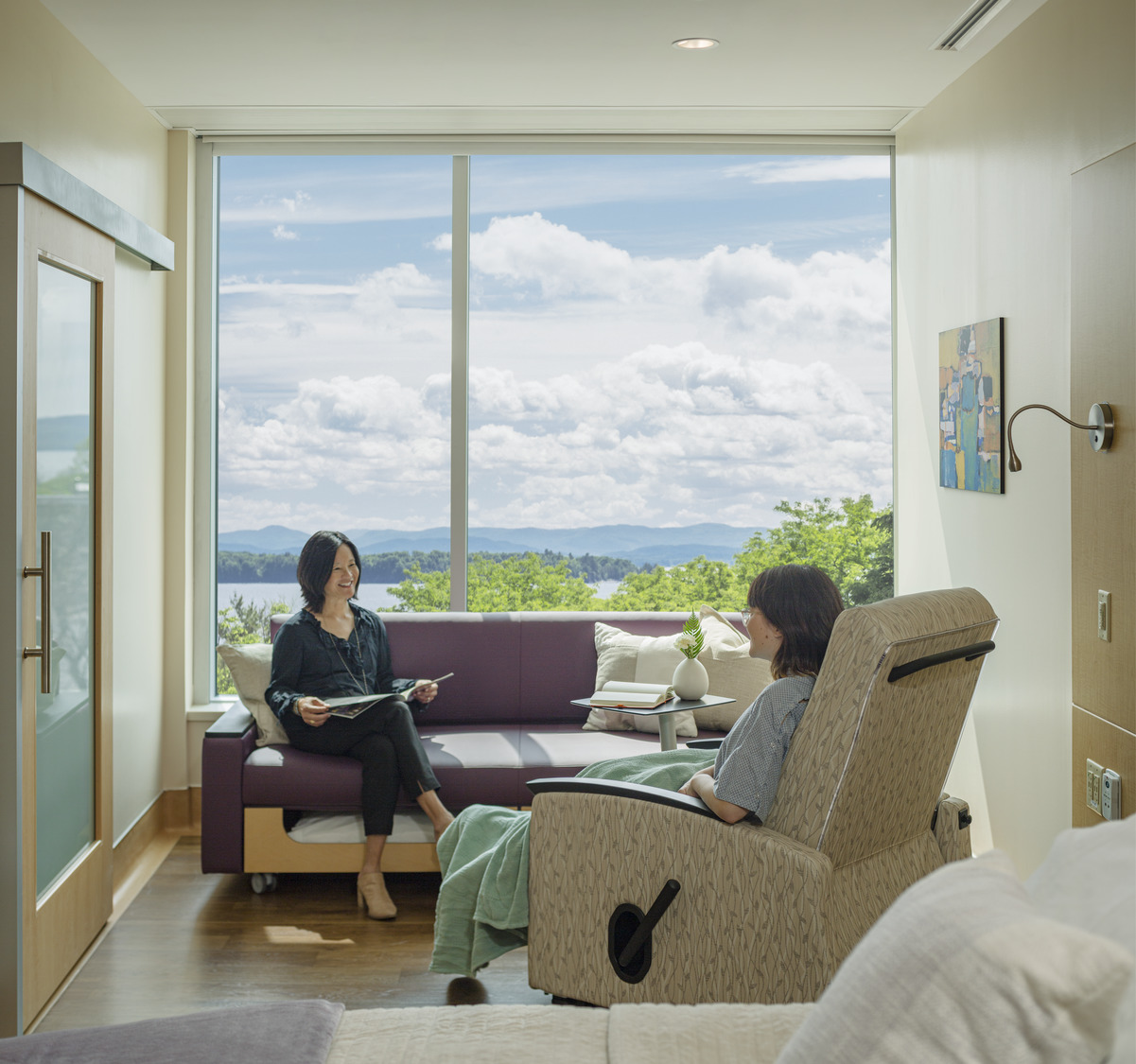 Designing facilities that improve health outcomes, reduce stress, improve cognitive performance and inspire is paramount. Our designers guide and educate clients through a lens of sustainable design practices. Through fruitful explorations of sustainable principles for building systems, energy performance, and use of sustainable materials and techniques, our teams bring environmentally responsible design to fruition. By engaging in a Sustainability Charrette to develop options for energy savings, water conservation, building orientation, materials and construction methods, as a baseline for desired building practices designers empower clients to select the best strategy for their project.
Not every client has the resources to pursue sustainability certifications, however, every project can benefit from integrating evidence-based design and biophilic design concepts. We are committed to designing spaces that enhance health, advance health research, and elevate hope through sustainable design.
Sustainability certifications to consider include:
LEED Certification
LEED (Leadership in Energy and Environmental Design) is the most widely used green building rating system in the world. Available for virtually all building types, LEED provides a framework for healthy, highly efficient, and cost-saving green buildings. LEED certification is a globally recognized symbol of sustainability achievement and leadership.
Instant recognition for your building
Lower use of energy, water and other resources
Enhances your brand and establishes you as a leader in green building
The WELL Building Standard
The WELL Building Standard is the premier standard for buildings, interior spaces and communities seeking to implement, validate and measure features that support and advance human health and wellness.
WELL is grounded in a body of medical research that explores the connection between the buildings where we spend more than 90 percent of our time, and the health and wellness of its occupants. WELL Certified™ spaces and WELL Compliant™ core and shell developments can help create a built environment that improves the nutrition, fitness, mood, and sleep patterns.
The WELL Building Standard® is third-party certified by the Green Business Certification Incorporation (GBCI), which administers the LEED certification program and the LEED professional credentialing program.
Zero Carbon
The ILFI Zero Carbon Certification is the first worldwide Zero Carbon third-party certified standard. This program recognizes the growing interest and focus on a broad-based tool for highlighting highly energy efficient buildings which are designed and operated to fully account for their carbon emissions impacts.
The ILFI Zero Carbon Standard is as follows:
ONE HUNDRED PERCENT OF THE OPERATIONAL ENERGY USE ASSOCIATED WITH THE PROJECT MUST BE OFFSET BY NEW ON- OR OFF-SITE RENEWABLE ENERGY. ONE HUNDRED PERCENT OF THE EMBODIED CARBON EMISSIONS IMPACTS ASSOCIATED WITH THE CONSTRUCTION AND MATERIALS OF THE PROJECT MUST BE DISCLOSED AND OFFSET.