Fast Track Case Study: Portneuf Medical Center Replacement Hospital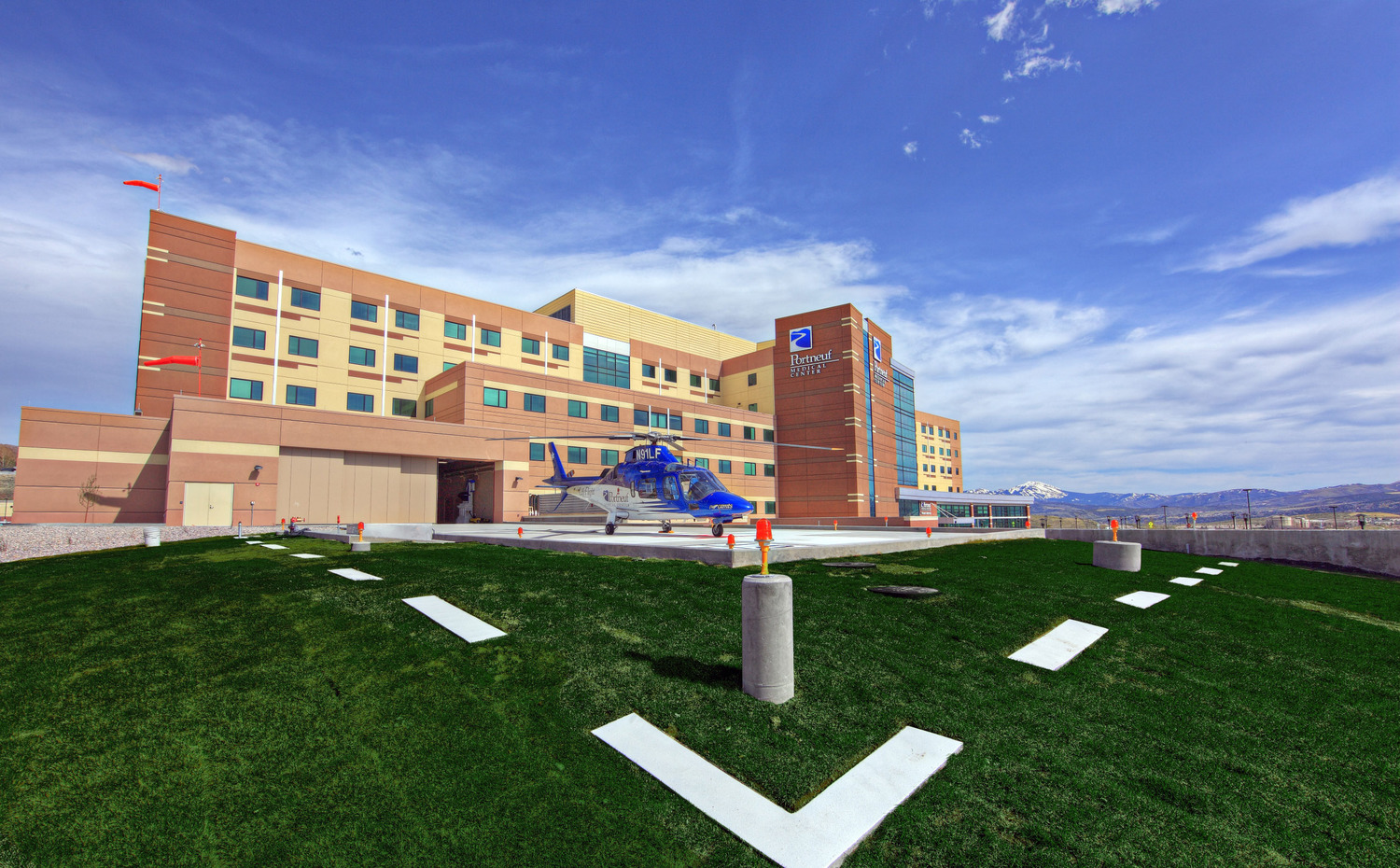 OVERVIEW
The LEED Silver Certified 403,000SF (367,000SF new and 67,000SF renovated) facility offers:
187 private inpatient rooms
10 operating rooms
2 cardiovascular operating rooms
8 diagnostic modalities
3 catheterization labs
27-bed emergency room
SCHEDULE
E4H was brought in to correct an infeasible cost, program, and schedule for Portneuf Medical Center. Working with a "for profit" partner the team reduced the initial program by almost 100,000 GSF without reducing key planning units and amenities. The total project budget was also reduced by $140M by collapsing six phases over a decade into a singular delivery project completed in 2010. Additionally, the total project schedule was reduced by six months through fast tracking and early/parallel development of steel fabrication drawings.
CHALLENGES
Special attention was given to the design of sustainable systems and enhanced safety and technology features. The hospital was planned with an internal circulation spine spanning multiple floors in order to provide outpatients with easy access to key services and amenities
Heavy structure, deep beams and numerous angle braces were required due to the hospital's seismically active location, the facility is Seismic Design Category D
All construction was performed while the facility remained open.
The existing cardiovascular operating room had to remain in operation at all times and could not be impacted or disrupted by the construction process. Additionally, the existing patient wing of the hospital had to remain occupied for the first four months of construction.
KEY INNOVATIONS
Merging of the East and West Campuses into one cohesive facility
Reduced the overall project area from the original Architect over three years of duration to a final of 369,308 GSF) VS 462,658 (prior project redevelopment team).
Accelerated 10 years of phased master plan into a single phase development over two years (including design and construction)
Added two shell OR's beyond KPU's for a total of 10 OR's
Added a freestanding 18,000 SF cancer center within the contingency dollars due to project savings
Developed eight outparcels for physician development
Developed future MOB #2 site and infrastructure
Corrected site deficiencies from original civil/architect team as a result of failed MSE retaining walls and parking lot failures Readdressed master site detention and City run off calculations
Reduced the total program by -93,350 GSF maintaining and enhancing key planning units
De-rated the type of construction of the structure and realized cost savings due to revised lean Life Safety approaches
Attached the heliport and helicopter hanger (previously detached)
Incorporated a prior detached central plant concept into the overall hospital chassis, resulting in significant savings and speed to market
Reduced the overall hospital operation costs by collapsing an out-patient ASC into the hospital as an integral part, yet stand-alone main department within the overall chassis
LEED Silver Certified