Allison Dar Promoted to Associate Partner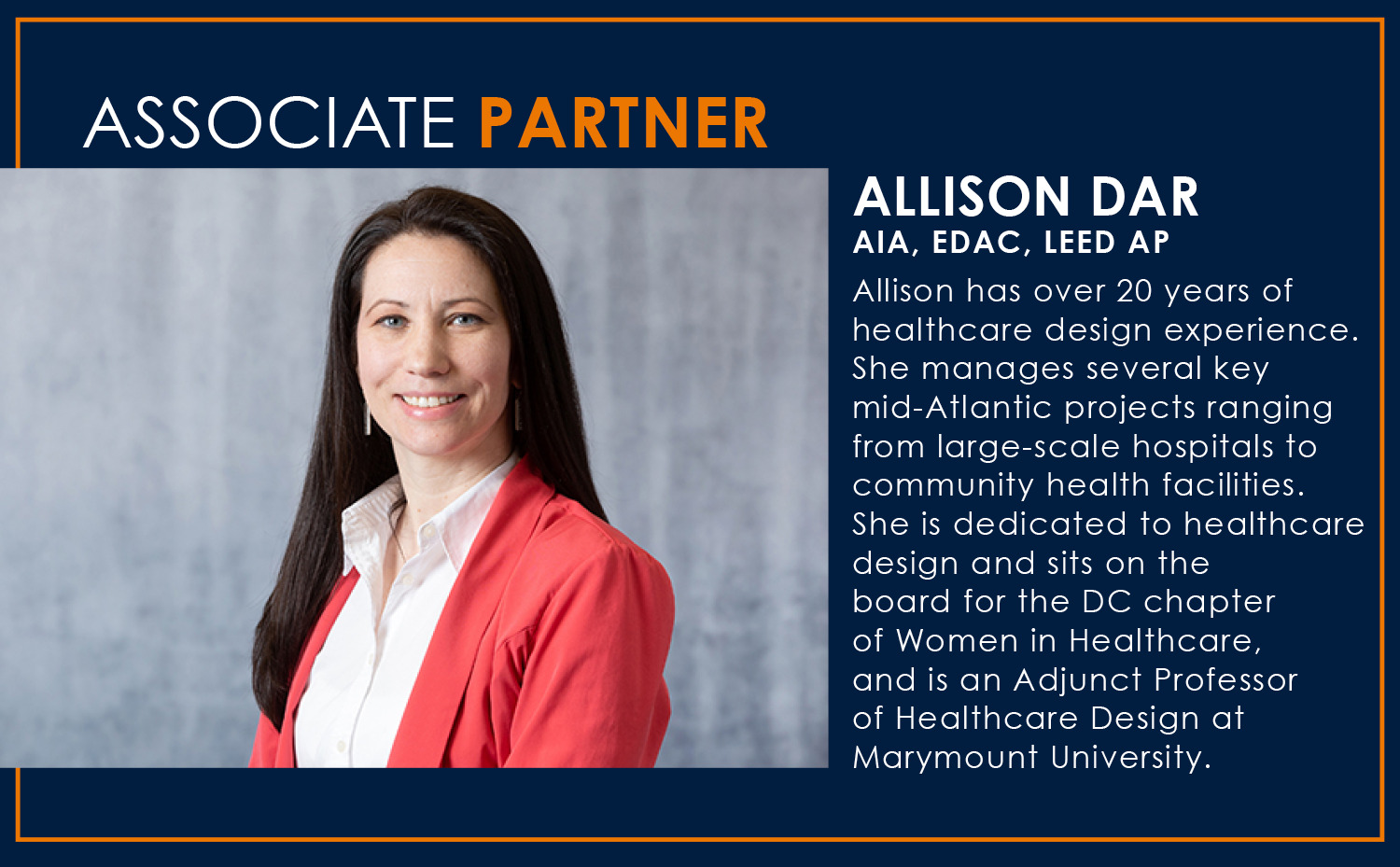 E4H announces the promotion of Allison Dar, AIA, EDAC, LEED AP, to Associate Partner. Allison has over 20 years of healthcare design experience. She manages several key mid-Atlantic projects including projects for John Hopkins Medicine, Hematology and Oncology Associates of Fredericksburg, Healthcrest, Adventist, as well as multi-facility roll-outs for Shady Grove Fertility.
"We are pleased to announce the appointment of Allison Dar to Associate Partner," said John Scoggin, AIA, Partner. "Allison's commitment to healthcare design is remarkable, working with clients and in the community. She is committed to mentoring emerging professionals, and raising up others in her journey to leadership. Her depth of knowledge grows exponentially with each project she takes on."
Allison has extensive experience in a wide variety of healthcare projects including, but not limited to large scale hospitals, ambulatory surgery centers, oncology, and women's health facilities. She is responsible for all aspects of the design process including programming, planning, design, coordination, and construction administration. Allison received a Bachelor of Science in Architecture from Ohio State University, and a Master of Architecture from Catholic University. Allison sits on the board for the DC chapter of Women in Healthcare, and is an Adjunct Professor of Healthcare Design at Marymount University.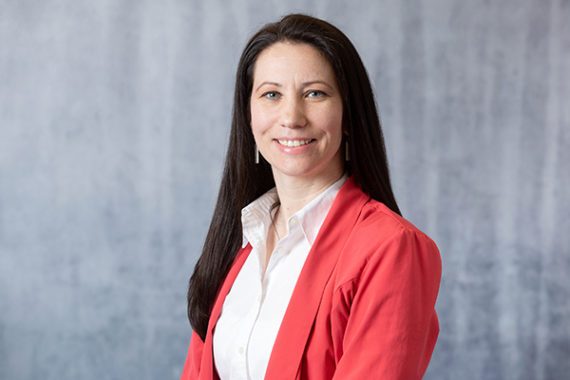 About Allison Dar
AIA, LEED AP, EDAC, Principal