10Qs: Getting to Know the People Behind the Projects…Evan
posted February 17th, 2023 in Culture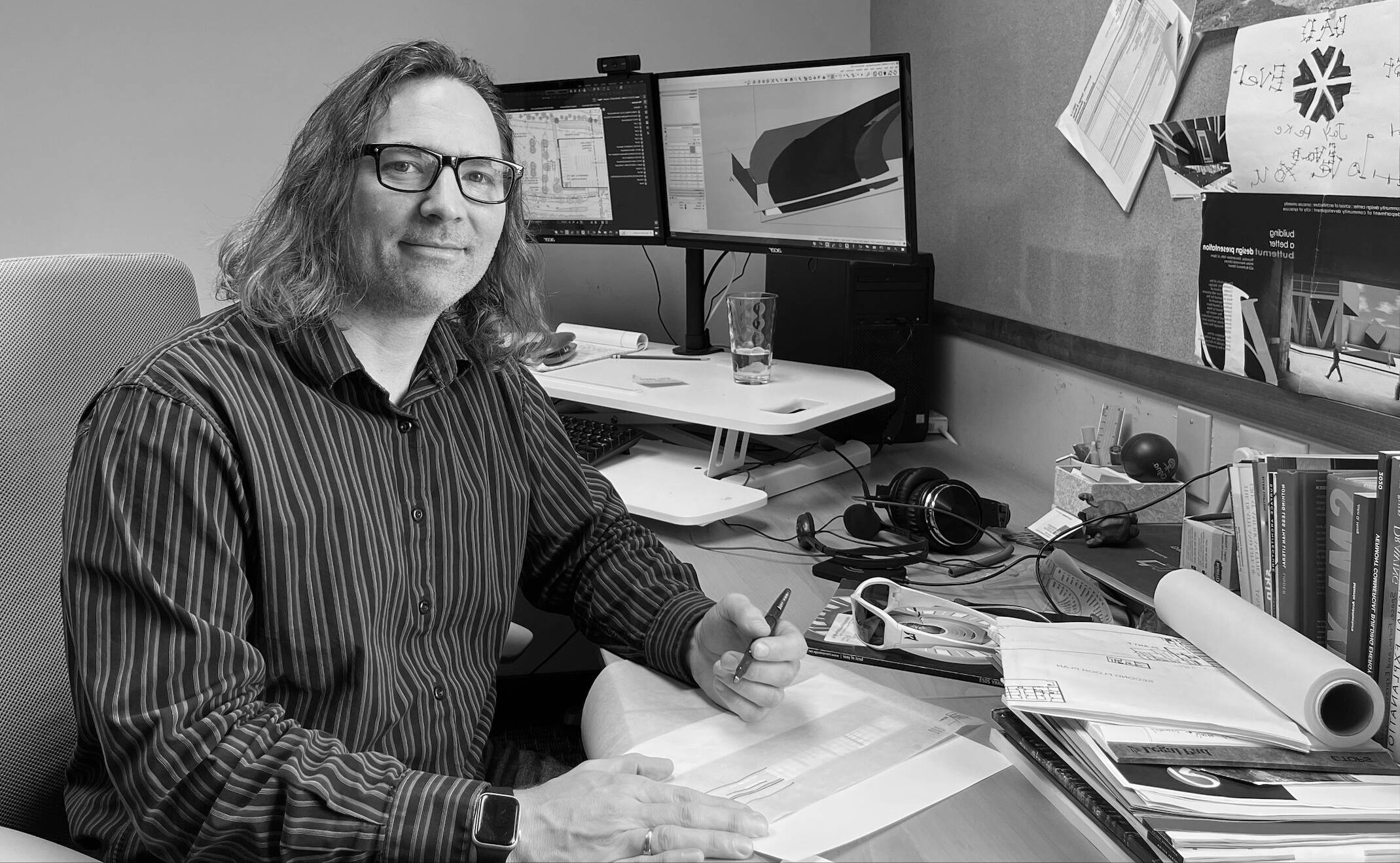 "Working with clients to turn their ideas into a vision and working with our consultants and internal team to find innovative solutions is what gets my juices flowing."
Evan Champagne, AIA, NCARB, LEED AP, Associate, is an architect in the Vermont office. Evan co-leads E4H's Sustainability Group fostering knowledge and understanding of sustainable design practices. He is a frequent presenter.
1. Where did you grow up?
I grew up in Malone, NY, in the northern Adirondacks.
2. How did you get into design?
I always loved art and building things (from sculptures to tree forts to custom Adirondack furniture).  Once I discovered I could pursue architecture as a mixture of creativity and building stuff, I was hooked.
3. Who influenced you?
I'm a momma's boy.  My mom has been a constant supporter of mine.  Her unwavering support through the challenges in life is a constant reminder to put my best foot forward.
4. Why healthcare architecture?
Architecture should improve people.  It should make the world a better place.  Healthcare architecture is my contribution to helping people live, play, and be better.
5. What inspires you?
Creative Energy!  I am constantly seeking out opportunities to utilize creativity to solve problems.  I enjoy a challenge and I love working on them with equally motivated people.
6. What advice can you give young designers?
Find your true inspiration and apply it to everything you do.
7. Most memorable project?
The Regeneron Project sticks in my memory for multiple reasons.  It was completed mostly during Covid.  The project was a complex challenge that required a cohesive and creative team.  I really enjoyed overcoming the Covid challenges with a great group to assure a successful project that advances healthcare research.
8. What is your favorite part of the design process?
I really enjoy the interactive part of the design process.  Working with clients to turn their ideas into a vision and working with our consultants and internal team to find innovative solutions is what gets my juices flowing.
9. Where do you see healthcare design in 5 years?
I see the focus being on a holistic systems approach.  The patient is part of a system and each part of that system (family, doctors, nurses, the building, etc.) has an impact on health.  Architecture/Design can have an impact on all of it.
10. How do you unplug?
Getting outdoors does the trick for me.  Skiing, swimming, mountain biking, and hiking.  I enjoy it all.