10Qs: Getting to Know the People Behind the Projects…Brook
#10Qs #e4hcares #Philanthropy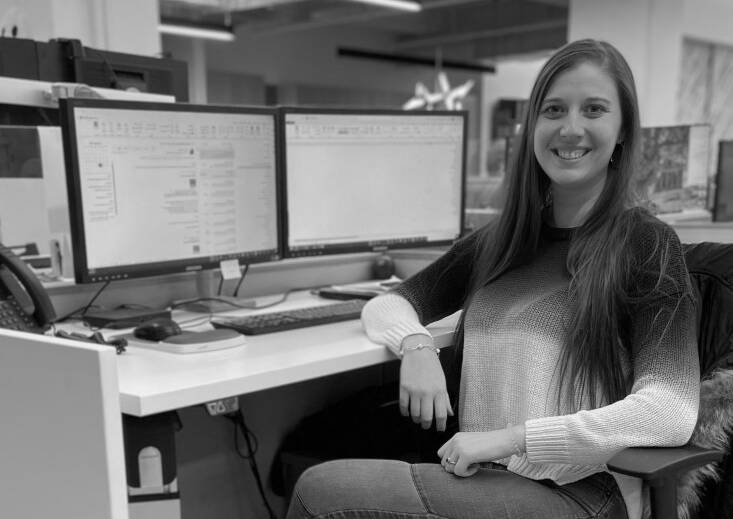 "Make sure when you commit to a project/organization that you follow through and put 100% effort into it. "
Brook Barnes, Marketing Manager works in the New York office providing marketing management to the Mid-Atlantic region. Brook also leads E4Hcares, the charitable component of E4H dedicated to improving the wellness of our communities across the globe.
1. Where did you grow up?
Kansas City
2. How did you get into marketing?
I graduated from the William Allen White School of Journalism at the University of Kansas, and that propelled me into the Marketing stratosphere professionally.
3. Who influenced you?
My favorite cousin moved to NYC right after college, and after I visited at 14, I wanted to follow in her footsteps and make my way here. She didn't have a job moving to NYC, neither did I. She didn't take no for an answer, neither did I. I've modeled certain dream chasing patterns after her journey and never regretted a single second of it.
4. Why healthcare architecture?
The Pandemic clarified that no matter how dark things are one thing that doesn't waver is healthcare staff and first responders' dedication to saving lives. I wanted to work for a firm that designs spaces that matter and provide ways to help people.
5. What inspires you?
My mom is a mental health professional. Growing up I watched her spend her entire career helping others, and her compassionate attitude inspired me a tremendous amount. People would joke that I was her mini-me and that I would become a Counselor/Therapist just like my mom. As I grew up, I embraced my creative side, but felt compelled to find an outlet for my desire to help others. I began volunteering for MOCSA (Metropolitan Organization to Counter Sexual Assault) in Kansas City. Once I moved, I prioritized finding a new Hospital Advocacy program, and found the DOVE (Domestic and Other Violent Emergencies) program at NewYork-Presbyterian Hospital. One big reason I applied for E4H was the E4Hcares Committee, because I knew getting hired would mean I could dedicate even more of my time to helping people and on a much grander scale.
6. What advice can you give those interested in philanthropy?
Make sure when you commit to a project/organization that you follow through and put 100% effort into it. At the same time, take care not to overextend yourself so that you don't get burned out or lose the sincerity/passion behind your efforts. Every little bit helps and makes a difference. If one month you can only dedicate one hour to volunteer, that'll still be enough.
7. What are your most memorable E4Hcares project?
Partnering with a church to donate supplies to shelters in Ukraine.
8. What is your favorite part of E4Hcares ?
It truly is the most rewarding feeling knowing you've contributed to helping someone, whether it's momentarily or long-term. Having this platform to engage with multiple programs/initiatives/fundraisers is incredible. It takes an individual's reach significantly further being involved in this committee.
9. Where do you see philanthropy in 5 years?
Hard to say – but I hope E4Hcares continues to thrive and expand its philanthropic efforts even further. As a whole, it would be nice to see the people of the world be kind and selfless more often than appears now.
10. How do you unplug?
Depending on the level of stress – it can range from sipping a jalapeño margarita at my favorite Mexican restaurant to running around the city taking photos and journaling while listening to music.