10Qs: Getting to Know the People Behind the Projects…Susan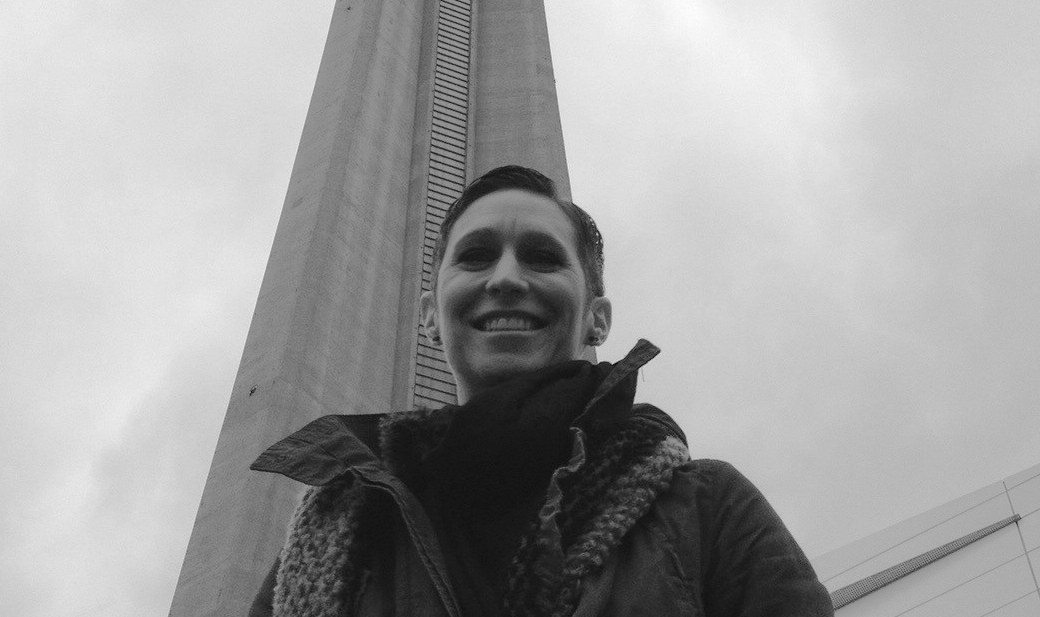 "To be an architect and designer, one should have a high degree of care, attention to detail, and sense of responsibility of the affect and outcome for every line they draw."
Susan Romano, AIA, is an Associate Partner in the New York City office.
1. Where did you grow up?
I grew up in Creve Coeur & Chesterfield – the western suburbs of St. Louis, MO. I attended the University of Kansas in Lawrence, KS, then lived and worked in Kansas City, MO, before moving to the East Village, NYC in 1998.
2. How did you get into design?
When I was young, I always loved art and took many afterschool and summer art classes of all types of mediums. My Mother was instrumental in finding opportunities. My Mother was an artist and a socialite – the extrovert. My Father was an engineer, great at science and math – the introvert. I like to say that I am a little bit of both. I remember every time we went to a restaurant, I would use the bathroom and report back to my family on the conditions and how the design looked. In high school, though there were no drafting classes at my all-girl's Catholic high school, nonetheless I decided by my junior year that I was interested in architecture and would apply for college.
3. Who influenced you?
My favorite uncle was an architect and designed beautiful custom homes with amazing views up in the Rocky Mountains, in Colorado. I followed in his footsteps by getting my bachelor's degree in architecture at the University of Kansas, though I never got the chance to do residential work.
4. Why healthcare architecture?
I was working for Hillier in 1999 when I joined the Coney Island Hospital project team. I had such a wonderful experience getting to work on everything from the exterior façade details to medical equipment planning and the interior design of the nursery & pediatrics unit, that I decided to switch companies to a join a Healthcare firm for more in-depth work experience and greater focus.
5. What inspires you?
Seeing clinical staff and patients overjoyed and thrilled with their new space during post-occupancy walk-throughs. Getting into the fine details of design and coordination, to make sure everything comes together with great precision. Seeing the final product of our project team's hard work all come together and feeling it was worth the effort. Staying positive and always seeing the glass half full.
6. What advice can you give young designers?
To be an architect and designer, one should have a high degree of care, attention to detail, and sense of responsibility of the affect and outcome for every line they draw. This often requires a great amount of patience and extra time spent to pull the different parts and all the details of a project together. Never be shy to ask questions, get advice from senior co-workers and further investigate all possible solutions. Maintain your appreciation, enthusiasm, and passion for art and architecture, as the most useful and functional forms of art, even during difficult projects or clients. Stand your ground, present with confidence, and share your influences, express your opinions for ingenuity and creativity has no age limits – reach for the stars.
7. Most memorable projects?
NYP Heart Hospital project – 7 long years of my life. We were the Healthcare Architect along with Pei Cobb Freed and Partners. The new building had 6 floors of all types of departments and programs, from Radiology, Phlebotomy, Ambulatory Surgery, Cath Labs, Ultrasound, ICU / CCU's, Cardiology outpatient services, Dialysis, and an auditorium for conferences.
8. What is your favorite part of the design process?
The actual construction of our projects is my favorite part of the process. Seeing the final product finally built and come to life is super fulfilling and still exciting every time.
9. Where do you see healthcare design in 5 years?
We will see a lot more Tele-med / Tele-health services for remote care. Hopefully there will be a return to more and better home care /visiting nurse options, especially with the aging baby boomer's generation – who do know who to use smart phones and hold Zoom meetings, thanks to COVID.
10. How do you unplug?
Dining outside and eating out, going for long walks in NYC, figure skating, yoga, weekends upstate, snow skiing, traveling, and reading. I enjoy hanging out with my husband and 12-year old son, just being at home watching movies together. I volunteer at my son's school when I can and run our neighborhood block association to pick up trash, plant flowers/ivy – as the urban block and the city is our back yard.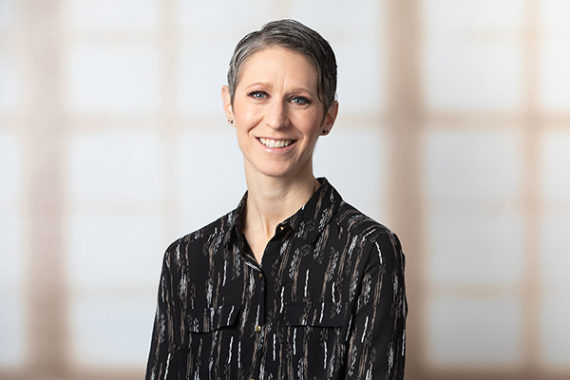 About Susan Romano
AIA, Associate Partner