10Qs: Getting to Know the People Behind the Projects…Jeremy Pearce
posted February 7th, 2022 in Culture
"Our work is about our clients and the users of the environments we create. Our responsibility is to understand their needs and build the best space we can which accommodates those needs, while exceeding their expectations of quality."
Jeremy Pearce, AIA, NCARB, is an Associate in the Dallas office and is the Senior Project Manager for multiple Carbon Health outpatient clinics.
1. Where did you grow up?
I was born into a US Navy family, so I grew up in a few different places. Born in Rhode Island but mostly grew up in San Diego, CA and attended high school in Las Cruces, NM after my father retired.
2. How did you get into design?
I was always interested in building things and chose architecture as a profession from a very early age.
3. Who influenced you?
There have been several significant influences in my professional life. My family certainly instilled a drive and work ethic in me early on, and multiple clients and colleagues have been involved in bringing me along in my career. I would say that Rod Booze, David Tooley, and Erick Westerholm, who I have worked with over the last 18+ years have been a major influence on how I operate in a professional capacity, and to an extent how I balance work and personal life.
4. Why healthcare architecture?
I was working for Hillier in 1999 when I joined the Coney Island Hospital project team. I had I would say I fell into healthcare architecture. It was difficult to find firms who were hiring when I graduated so I took the first offer available which was in healthcare design. Maybe at the time I was unaware of the challenge healthcare design would be, but it is a challenge I have since enjoyed and consequently invested a great deal of time and effort developing expertise in the field. Healthcare design is an investment worth sticking with for the rest of my career, and I often encourage other young people in our company to do the same for themselves.
5. What inspires you?
The constant evolution of the design and construction field, and more specifically the changing of healthcare facilities, keeps me on my toes and engaged in what we do. It's like a puzzle with multiple potential outcomes which we must solve the best way we can for our clients. I find that challenge to be something that keeps me invested in all the work we do.
6. What advice can you give young designers?
Regardless of what college professors may have told you, what we do is not about us. Our work is about our clients and the users of the environments we create. Our responsibility is to understand their needs and build the best space we can which accommodates those needs, while exceeding their expectations of quality. Form does follow function but at the same time we cannot forget about form altogether.
7. Most memorable projects?
Over the last 8 to 9 years my focus has been on the blend of healthcare design with fast-paced "retail like" prototype development and roll-out construction. It started with freestanding emergency rooms, which we completed documents on about 70 ground-up facilities over 4 years. More recently I have enjoyed doing smaller urgent care facilities which involves fitting programmed spaces into varying retail environments. Every site is a different challenge in optimizing the available area for the client's use. It blends the needs of operational effectiveness with efficiency of space, at the same time helping the client define how they operate in their spaces. Being a prototype designer allows you to become much more involved in the decisions behind the day-to-day operations of the business.
8. What is your favorite part of the design process?
The initial stages of the process are my favorite. I find talking with our clients about their needs and diagramming how to fulfill those needs is the most interesting part of what we do. It blends the problem-solving aspect of design with developing and maintaining relationships with our clients.
9. Where do you see healthcare design in 5 years?
I see the field becoming more focused on small scale and portable functions. Patients want convenience of care and want to have it available close to home or even via telemedicine. Initial consultation may become a virtual function and the physical environment will only be used for more acute cases. That means smaller facilities located closer to where the patient populations live. Growth of general care looks to be more in urgent/emergent care facilities and neighborhood hospitals, while other facilities will need to evolve into more specialized functions such as cancer or cardiac care.
10. How do you unplug?
My preference is for things as low key as possible. I like reading or working in the garden. Fixing things around the house is fun and relaxing to me. I also try to play games or do other activities with my kids to get them off video games. Family walks around the neighborhood are an almost daily activity if the weather permits.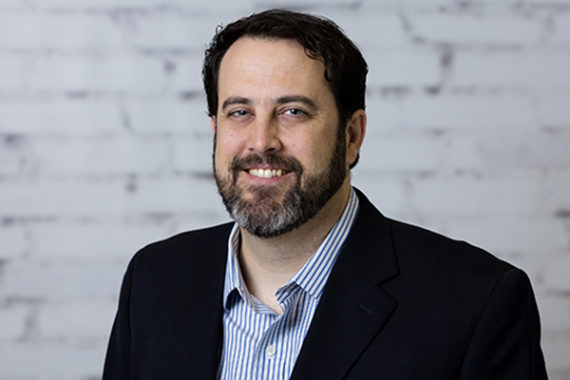 About Jeremy Pearce
AIA, NCARB, Associate