What is Your Path to Licensure?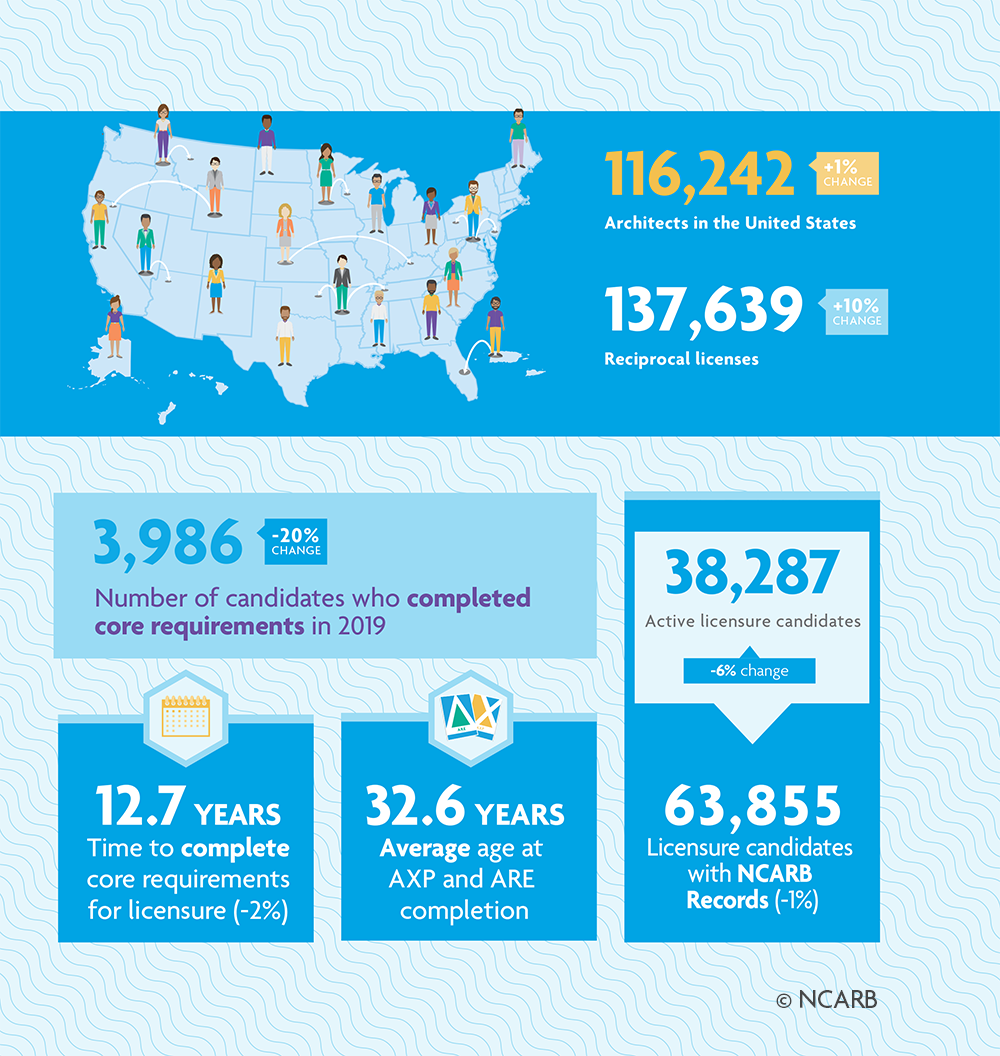 E4H is dedicated to providing clients with the most knowledgeable and experienced team in the industry. To do so, they have created a culture that fosters professional growth and development.
The number of architects licensed in the United States rose to 116,242 in 2019, according to a survey by the National Council of Architectural Registration Boards (NCARB). This represents a one percent increase from 2018 and a ten percentage point increase compared to the number of U.S. architects seen a decade ago. The rise suggests that the profession is healthy and growing. In 2019, five E4H individuals reached their hard earned goal of licensure.
E4H has an Appointed Licensing Advisor (ALA) Group that is dedicated to supporting their peers along the licensing journey. Recently the ALA Group sent out a survey to gauge where potential Architect Registration Exam (ARE) candidates were on their path to licensure and develop a plan on how to help them cross the finish line. The hope is to encourage and motivate those who are struggling with either their Architectural Experience Program (AXP) or ARE and to let them know that it's worth it in the end.
"Licensure is what makes the practice of architecture a profession – it sets a benchmark for minimal competency, and says that all who possess it are of a certain caliber."
– Jennifer Arbuckle, AIA, NCARB, LEED AP, Partner
The results found that most of the staff are interested in joining a study group and receiving monthly newsletters of information. The ALA Group will work together to implement these requests as well as other supportive resources including: availability of hard copy study guides, reimbursement for passed exams, and one paid state licensure fee.
The ALA Group attended the NCARB conference in Minneapolis to learn about changes within all aspects of the profession from education and examination, to experience and practice. E4H understands the importance of licensure and is committed to providing the information needed to support and encourage everyone.