Rehabilitation Design Case Study: Blythedale Children's Hospital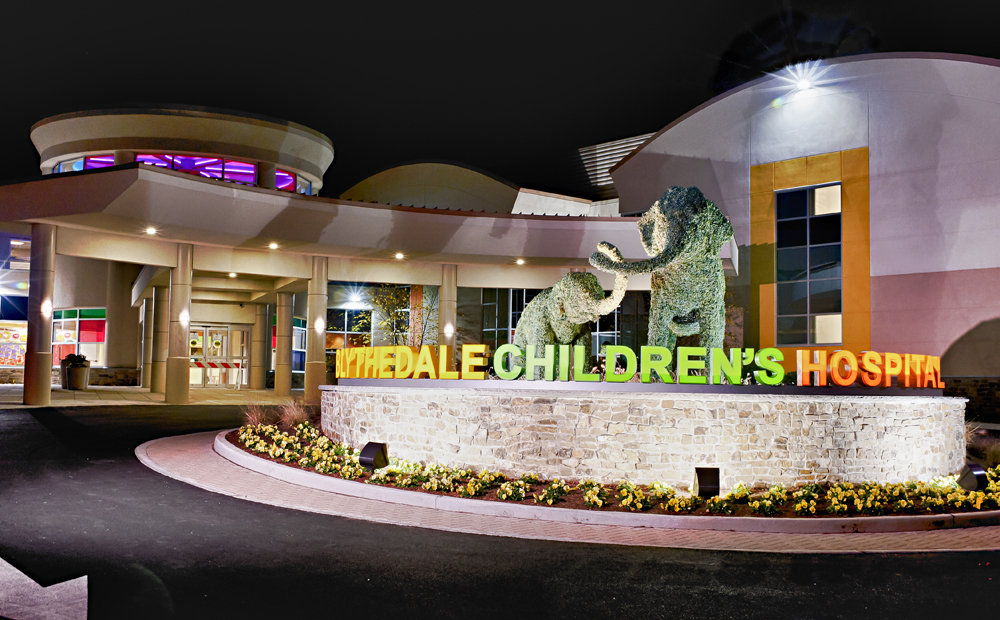 E4H has completed a multiple phase addition and renovation of this rehabilitation hospital, completely replacing all existing patient rooms and creating a new face to the hospital while utilizing the existing facilities to support the day programs/outpatient services provided by the hospital.
Phase I and II, completed in 2011, encompassed 108,000SF and provided 86 beds, therapy and activity space, staff and support spaces, new family resource center, new main entrance lobby, and a dedicated 10-bed traumatic brain injury unit, as well as an on-site day hospital and education center. The pediatric & adolescent unit includes an activity room and a teen lounge.
The third phase of Blythedale Hospital's expansion and renovation includes the conversion of old nursing units to long term care. The 16,500SF project provides 24 beds and was completed in 2016.
UNIQUE FEATURES/CONSIDERATIONS
Treating Patients with Varying Diagnoses and Needs: From medically-fragile babies, to rambunctious toddlers with cancer, to teenagers recovering from a brain injury; the hospital needed to be able to treat patients with varying diagnoses and needs. The new patient rooms provide dedicated space for family members to stay overnight, and are oversized to accommodate varying rehabilitative equipment. The design team created variable-acuity patient rooms that are designed to be exactly the same, reducing the need to move patients around and increasing flexibility in room assignments.
Comprehensive Care: Staff work areas are located immediately outside of each patient room with visual access into each room, reducing travel distances for staff. All other direct patient-care-related support needs are also provided here. All members of each interdisciplinary patient care team have space to work. Therapy and play areas, a teaching lab, consult rooms, and a family resource center complement the core nursing areas to give staff the tools (and space) needed to provide comprehensive care close to each patient.
Sustainability: This project included a major overhaul of all mechanical/electrical infrastructure, improving operations and efficiency throughout the existing building and into the new areas. Boilers, chillers, and cooling towers (all well-past their anticipated service life) were replaced with new energy-efficient equipment serving the entire footprint (existing and new). The underground fuel tanks were replaced and relocated, eliminating long runs of fuel lines within the existing building. The oxygen tank was replaced, and enlarged, significantly reducing tractor-trailer trips for refill. Although the overall footprint of the building grew, the building was constructed over an existing parking area, and gardens and landscaping were added around the building. Exterior lighting and irrigation controls were added, and building control systems were automated. The exterior building envelope was designed to maximize energy usage.
Located in a Residential Area: The design team was charged with creating a high-tech building in a residential neighborhood of small single-family homes, and attaching it to an already convoluted building exterior. This was further complicated by the long and narrow site, a building footprint that had already almost exceeded the allowable lot coverage, and residential zoning restrictions limiting height. While staying true to its healthcare-specific needs, the design team used color, shape, materials, and landscape design elements to integrate this building into its site and neighborhood. The gently curved patient room pods break down the large mass of the building façade into scalable elements not much larger than the adjacent homes, and create a symbiotic relationship with pre-existing campus buildings.