Mount Sinai Adaptive Re-use Project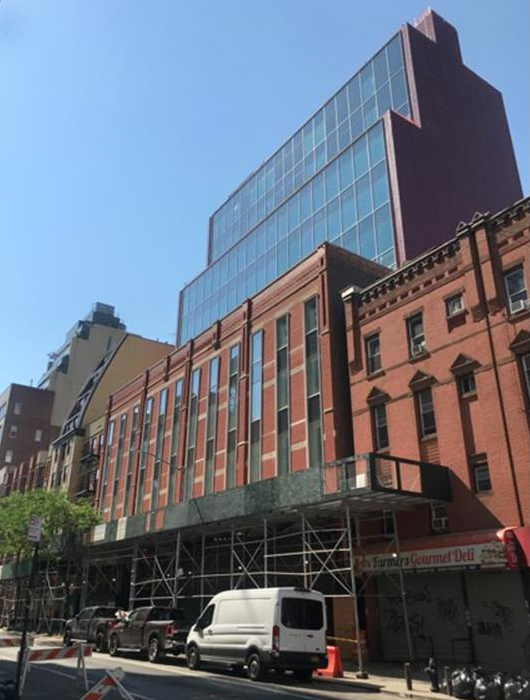 Originally built in the early 1900s as a service center and parking garage, the facility at 124th Street in Harlem will house Mount Sinai's new Center of Excellence for Behavioral Health and Institute for Advanced Medicine (IAM). This 12-story 88,000SF adaptive re-use project is currently under construction and is scheduled for completion in Spring 2022.
The project involves removing the original 4-story heavy timber structure, while leaving exterior brick walls in place, and building a new steel structure to support the exterior walls and the 8-story vertical expansion.