Behavioral Health Webinar
#behavioralhealth #MHA #webinar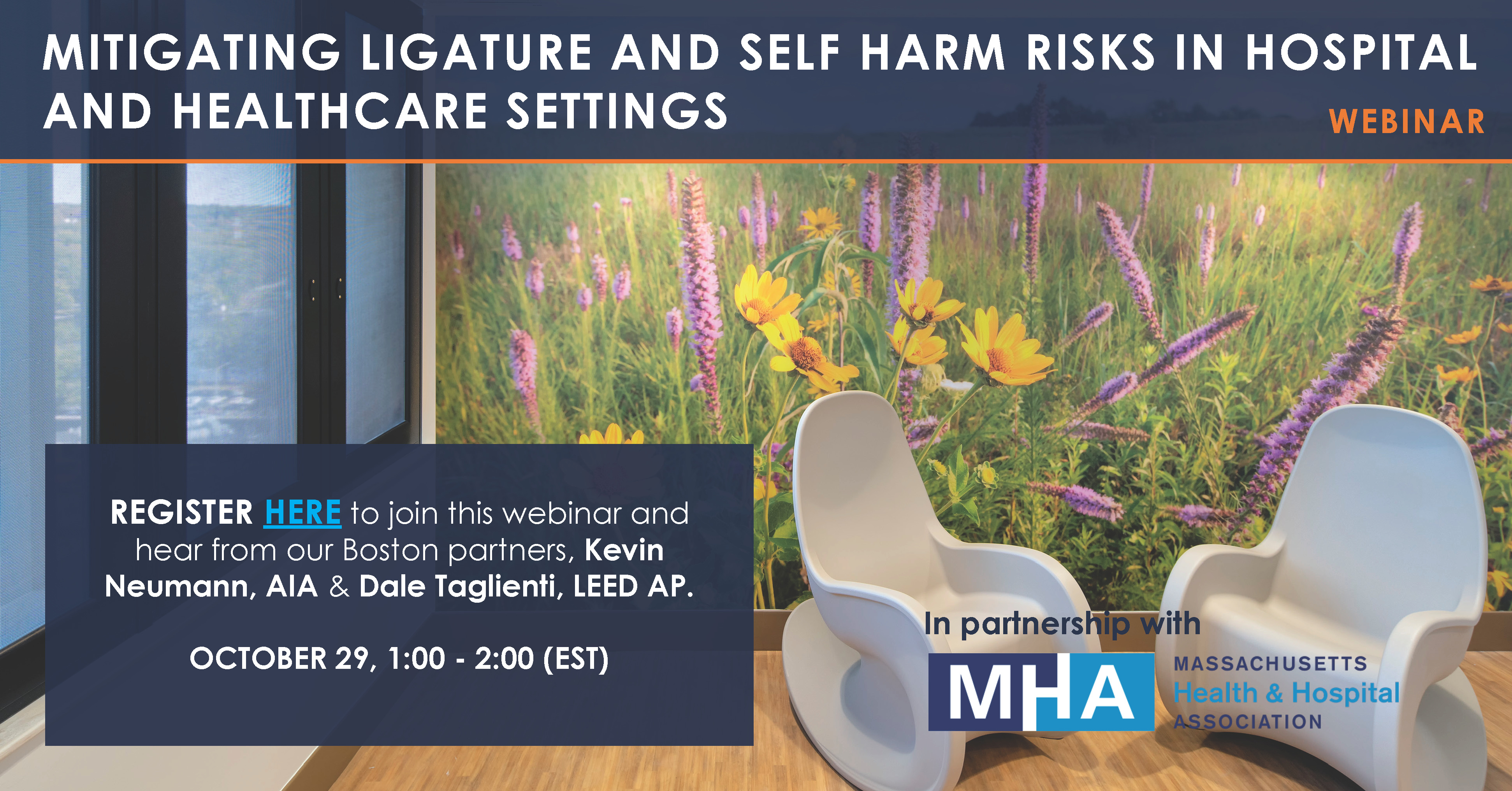 Mitigating Ligature and Self-Harm Risks in Hospital & Healthcare Settings: Webinar
Massachusetts Health & Hospital Association (MHA) Webinar. Tuesday, October 29, 2019, 1-2:30 EST.
Safety for behavioral health patients and a focus on mitigating ligature risk has been placed front and center by The Joint Commission and CMS in recent years. To provide the safest possible care, hospitals, and health systems are seeking more effective strategies to address the environmental risks associated with the care of patients at risk for suicide and self harm.
During this webinar, focus will be on specific steps and actions that hospitals can take to develop the safest possible environment for patients. Leaders from Care New England Health System along with E4H's Kevin Neumann & Dale Taglienti will discuss: risk assessment, key TJC standards, product design considerations, stakeholder management, current trends, and project planning examples. Approaches to a compliance checklist will be discussed, including one based on the Facilities Guidelines Institute. For more information & registration.