Jeff Schantz, AIA, NCARB, Appointed as New Partner
#healthscience+technology #leadership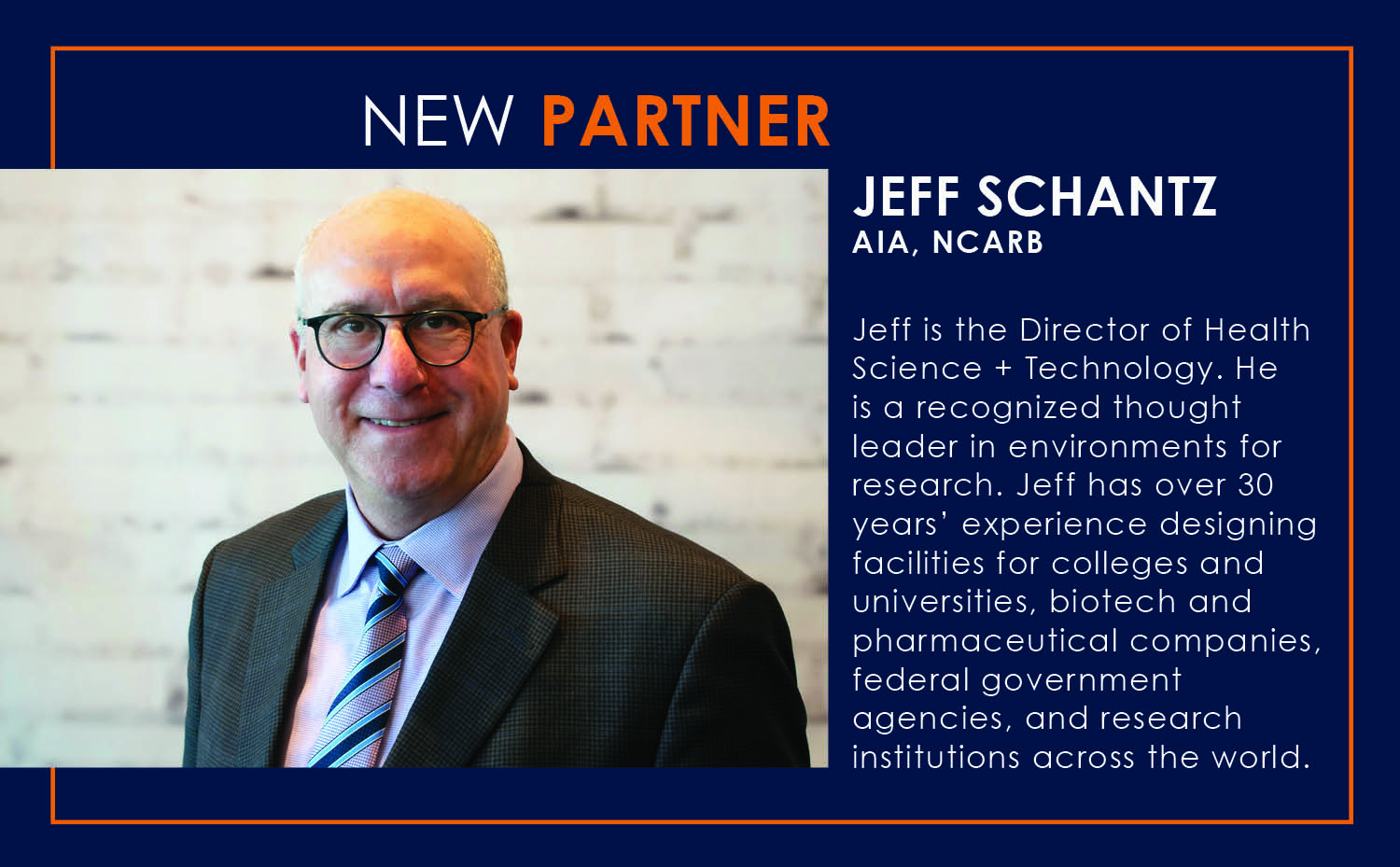 E4H has advanced Jeffrey Schantz, AIA, NCARB, as a Partner in the firm's leadership. Jeff is the Director of the firm's Health Science + Technology team, and is focused on expanding the portfolio of health sciences and technology clients. He is a recognized thought leader in environments for research, with over 30 years' experience designing facilities for colleges and universities, biotech and pharmaceutical companies, federal government agencies, and research institutions across the world.
"I am extremely excited to announce Jeff Schantz as a Partner at E4H," said Jim Johnson, CEO and Managing Partner. "Jeff brings his extensive experience designing complex, health science facilities to E4H. He continually pushes the envelope, supporting innovation and bringing design insight for complex technologies and processes."
Jeff works collaboratively with the Health Science + Technology teams across E4H, and is a licensed Architect in ME, MA, NY, NJ, PA, NC, and FL. He is an active member of the innovation cluster in Boston, and has served as a peer reviewer for the NASA Technology Development Programs and NIH Grants. Jeff is also a member of the American Association for Laboratory Animal Science (AALAS). His leadership will contribute to the growth of the E4H Health Science + Technology team. Jeff's expertise strengthens E4H's dedication to improving outcomes through research, academia, biotechnology, and convergence science.