Emergency Departments COVID-19 Planning & Design Report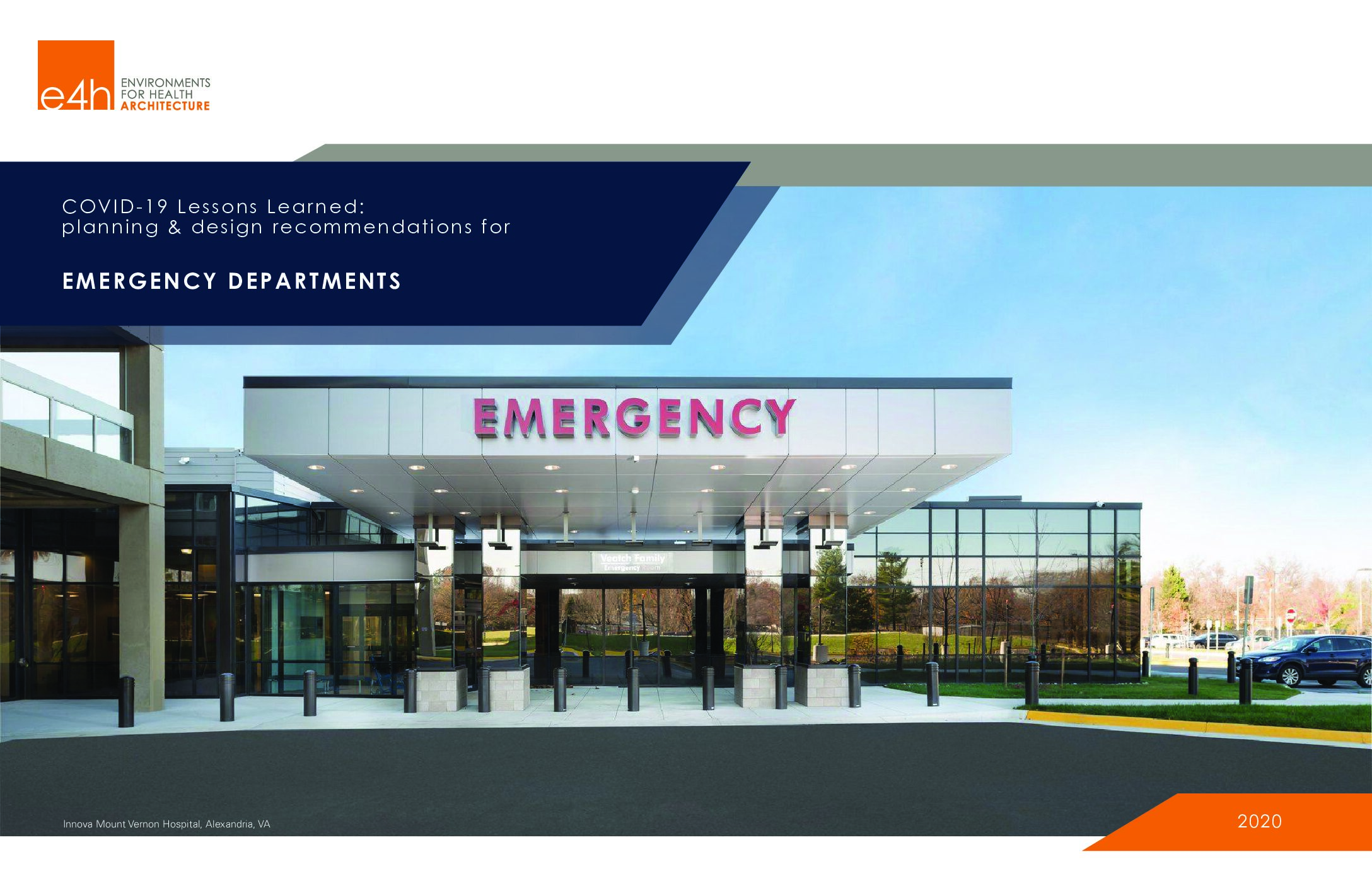 As some of our communities emerge from the current COVID-19 crisis, while others brace for a second wave, we have a rare opportunity to review what we have learned in the past several months. With Emergency Departments serving as the front door to the Hospital, all patients, staff, and healthcare providers are heavily impacted by the COVID-19 pandemic. We aim to review current challenges and apply innovative thinking to design solutions that will help each other cope with future threats to our communities and healthcare providers. Now is the time to strategize future-forward solutions as well as small changes that can be made today for our healthcare systems.
COVID-19 will undoubtedly transform the way we design healthcare spaces. Emergency Departments must be prepared, whether it be a COVID-19 resurgence, or a future pandemic-causing disease, with ways to safely separate and treat high-risk patients, yet remain open to allow low-risk patients to visit without concern of contracting an infectious disease. Science, data, and technology will influence the design process, with the focus being safety, infection control, and improved patient outcomes. Emergency Departments must remain open to all patients and protect those being treated, those visiting their loved ones, and the staff, volunteers, and healthcare providers.
download