E4H and SOM Awarded Roper Hospital Medical Campus Project
#designcollaboration #projectannouncement #projectmilestone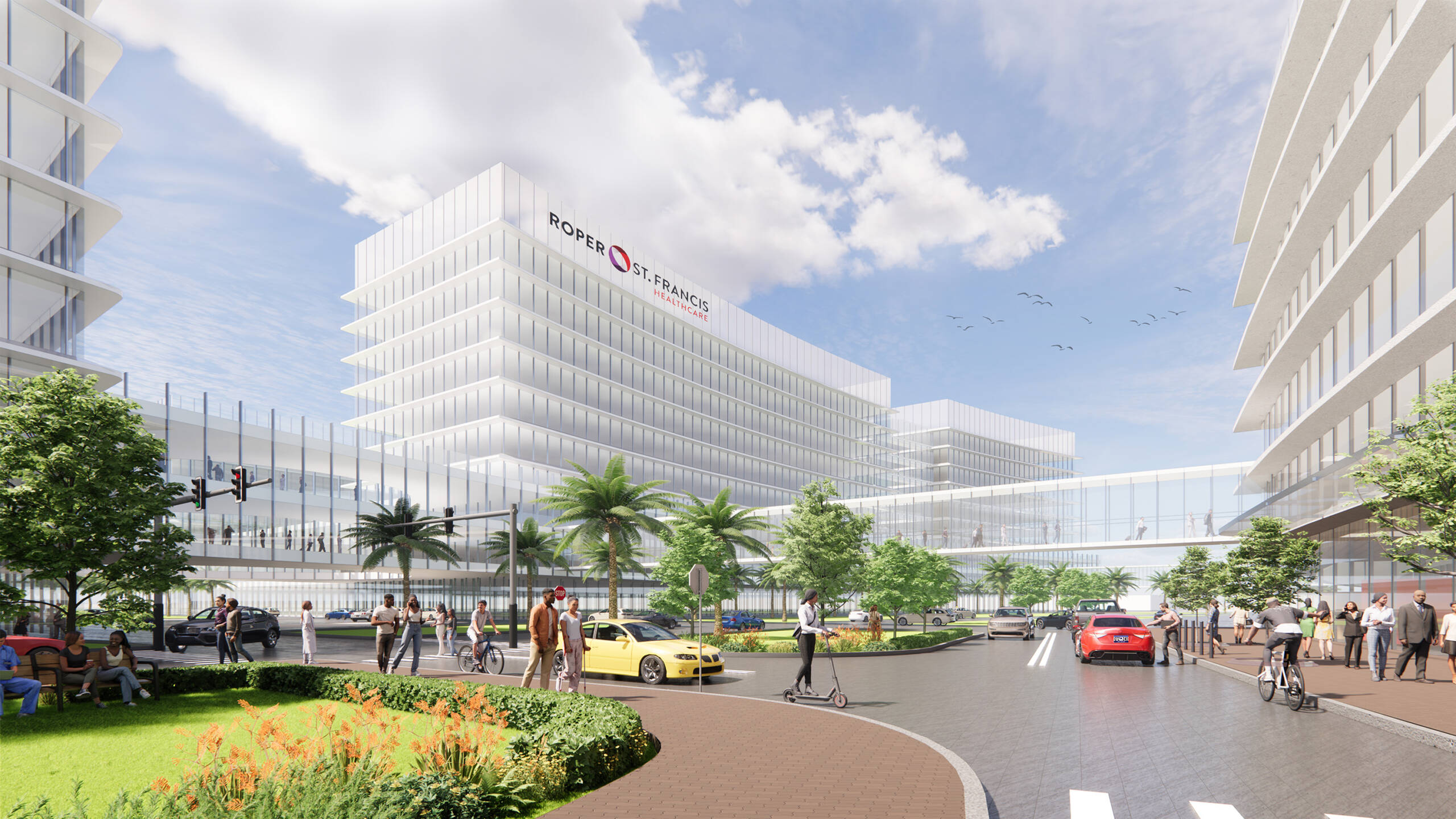 E4H is pleased to announce its partnership with Skidmore, Owings & Merrill (SOM) to provide master planning, architecture, and design services for Roper St. Francis Healthcare (RSFH). The estimated $1B project will be one of the largest healthcare projects on the East Coast, and will result in a new state-of-the-art hospital located in North Charleston, SC.
The team will guide RSFH in a data-driven planning and design process to optimize operations, modernize facilities, and expand patient access to exceptional care. The comprehensive master plan will culminate in the design and construction of a new, state-of-the-art medical campus in  North Charleston, SC, is one of the largest healthcare projects on the East Coast. The resulting facility will uniquely reflect RSFH's mission to heal all people with compassion, faith, and excellence.
"E4H is honored to be a part of this landmark project for Roper St. Francis Healthcare and the community which it will serve. As a mission-driven organization focused on 100% healthcare design, we are dedicated to improving outcomes for patients, families, and caregivers. E4H is deeply inspired by the synergy between RSFH's core values and our own," commented Jeremy Bartz, AIA, NCARB, Partner at E4H. "Starting with a systemwide strategic masterplan that will provide key insight into critical needs across the community, E4H and SOM will design a new medical campus that will set the standard for healthcare in the Lowcountry of South Carolina."
"As a global design practice with a deep commitment to healthcare innovation, SOM is honored to have the opportunity to work with Roper St. Francis at this transformative moment. This new campus will set the stage for generations of community-focused care, elevating the patient experience and creating spaces for medical professionals and staff to do their best work," said Anthony Treu, Principal and Healthcare Practice Leader at SOM.