Announcing New Partner Cherise Poulin, Assoc. AIA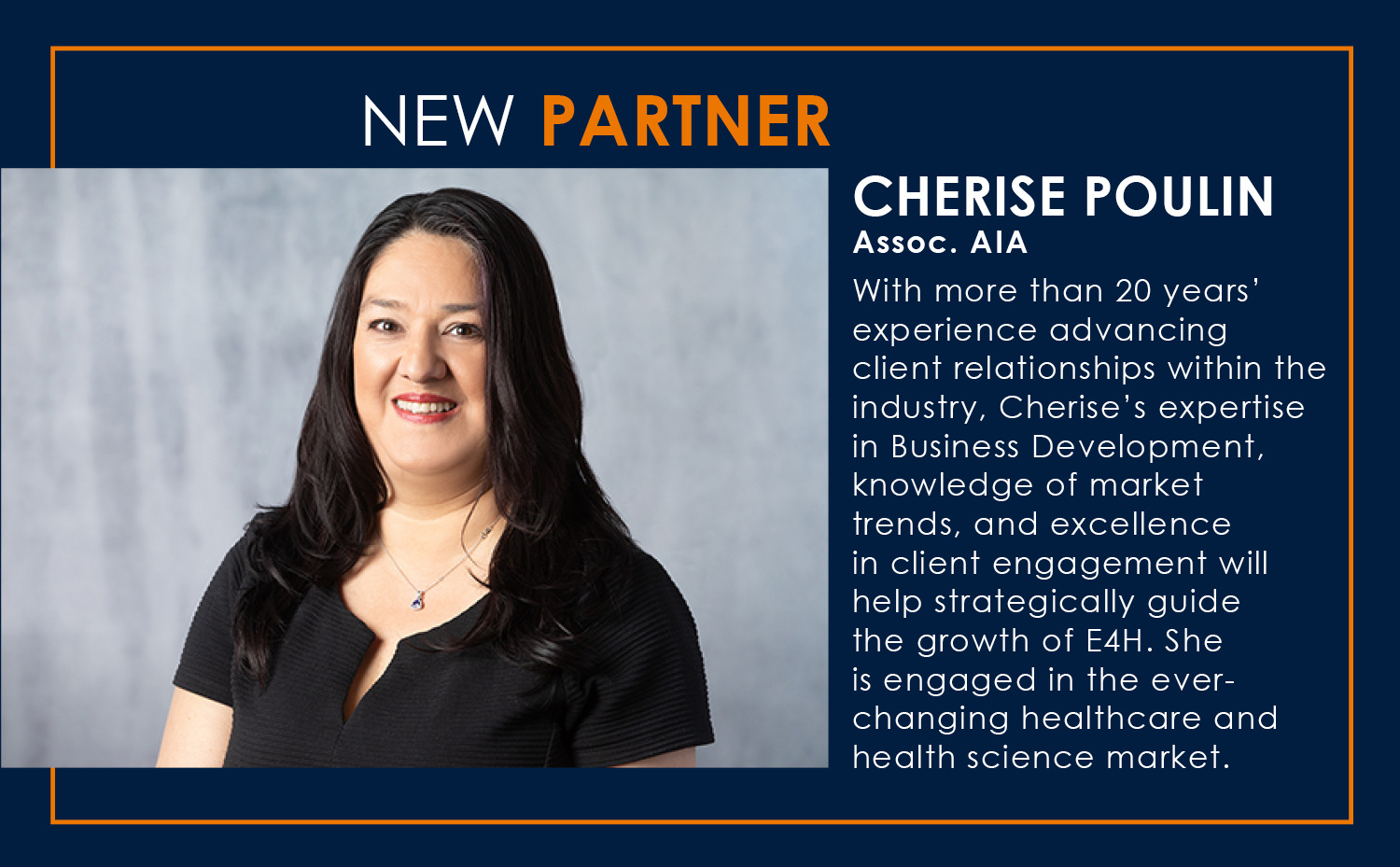 E4H announces the appointment of Cherise Poulin, Assoc. AIA, to Partner. Cherise's expertise in Business Development, knowledge of market trends and excellence in client engagement will help strategically guide the growth of E4H. She excels while engaged in the ever-changing healthcare and health science market, working to best understand clients' missions and visions for the future.
"I am thrilled to announce the appointment of Cherise Poulin to Partner," remarked Jim Johnson, CEO and Managing Partner. "Cherise's dynamic approach to business strategy will add an unparalleled expertise to our leadership team. Her depth of industry knowledge and dedication to developing strong client relationships will be key in the continued advancement of E4H".
With more than 20 years' experience advancing client relationships within the design and planning industry, Cherise is focused on developing new initiatives and tools to improve marketing and business development processes within the firm. She is passionate about developing creative solutions to client challenges and is dedicated to supporting robust and innovative design strategies. Cherise is an active member of Women in Healthcare and the Association of Medical Facility Professionals (AMFP).