The Design
Process,
Reimagined
The unique and proprietary E4H SmartDesign process is an integrated approach to project delivery that moves beyond conventional design services and focuses on sustainable business solutions for today's evolving health environment. E4H believes design projects must focus on providing high-value solutions that support best practices, foster collaboration, promote outstanding patient and user experience, and anticipate future flexibility.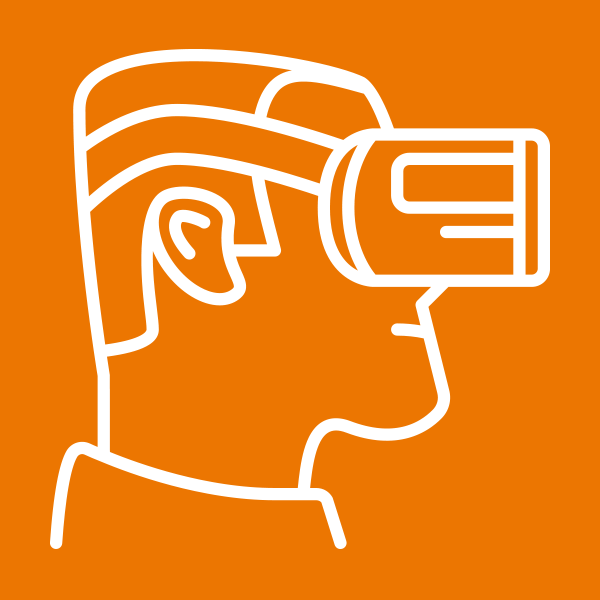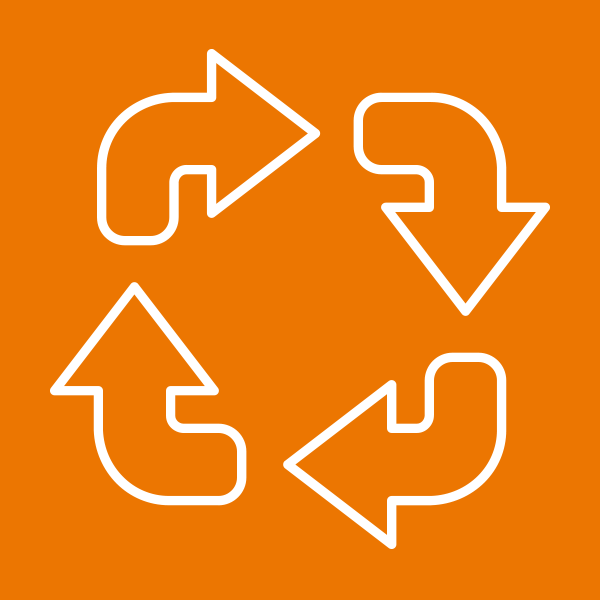 02
Total Design
Immersion System >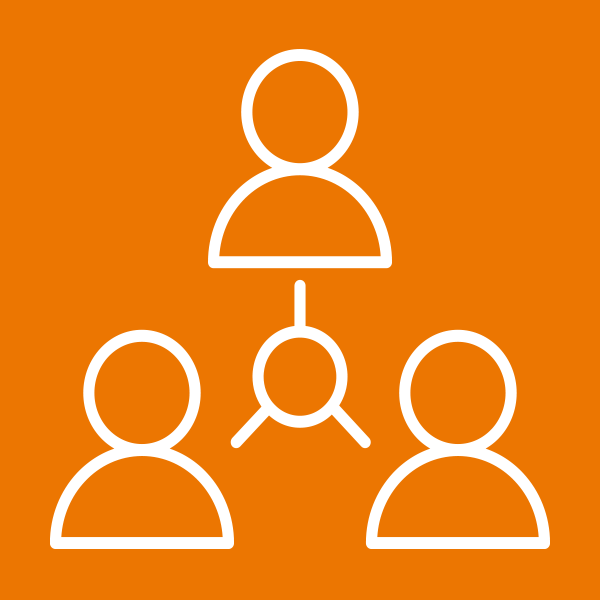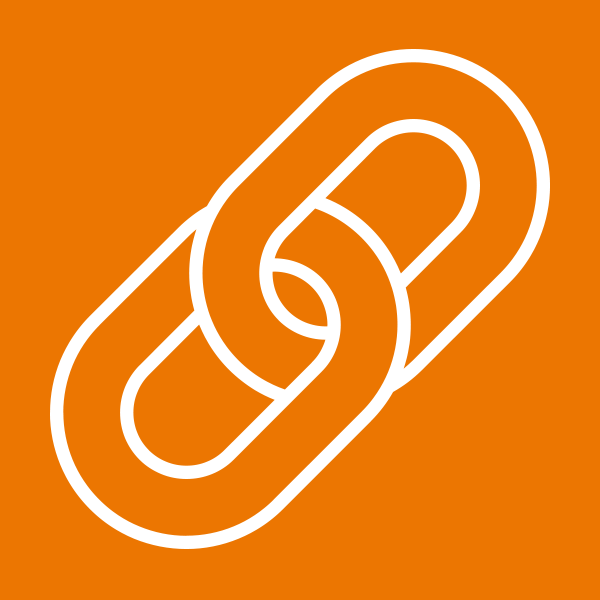 04
Highly Collaborative
Project Delivery >
We believe design projects must focus on providing high-value solutions that support best practices, foster collaboration, promote outstanding patient experiences, and anticipate future flexibility.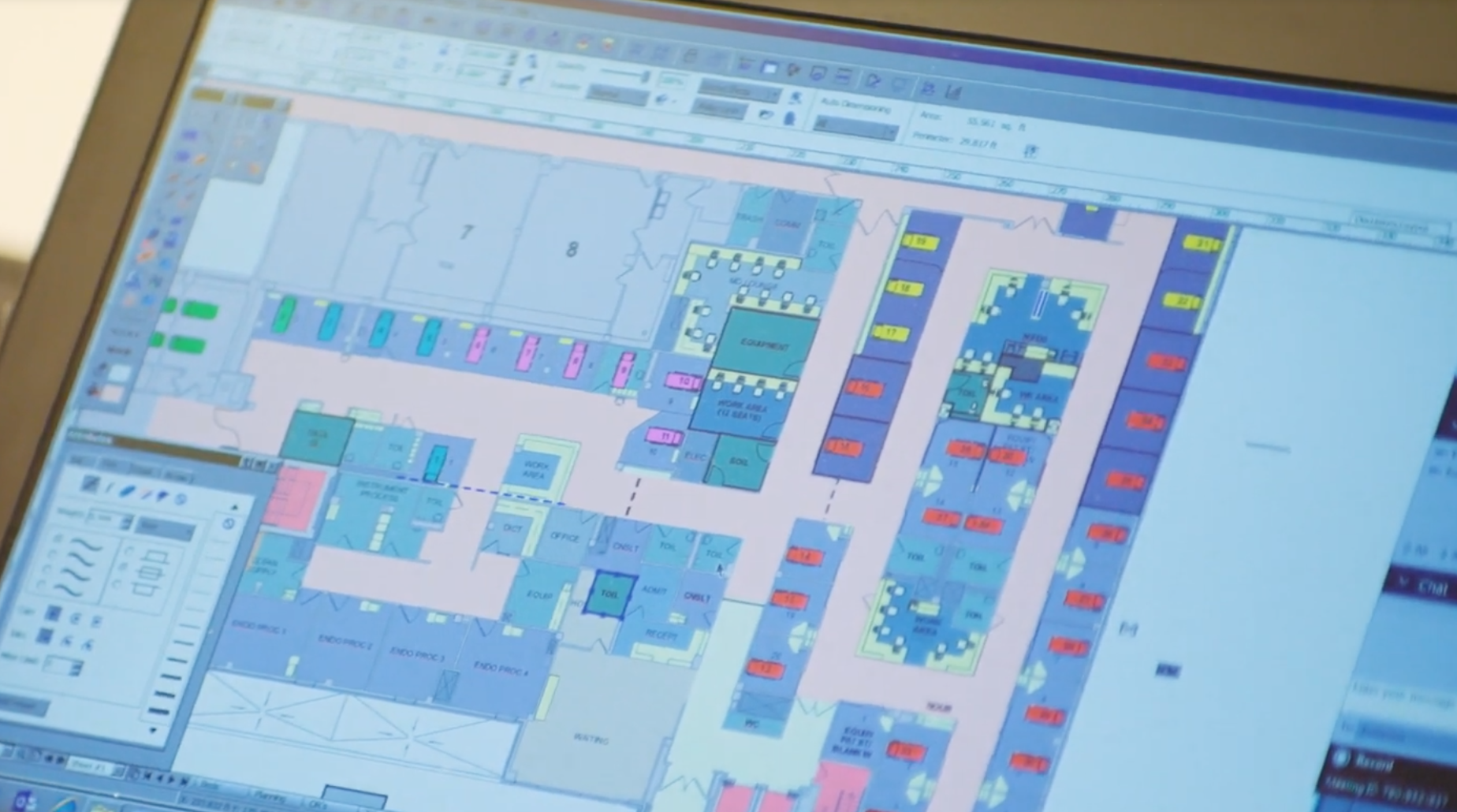 Lawrence General Hospital has been very pleased with the multi-year master facility plan developed by E4H. The project will enhance Lawrence General Hospital's ability to provide state-of-the-art care to the Merrimack Valley utilizing E4H's patient-centered, forward-thinking design.
Denise Palumbo, RN, MSN, Chief Operating Officer
LAWRENCE GENERAL HOSPITAL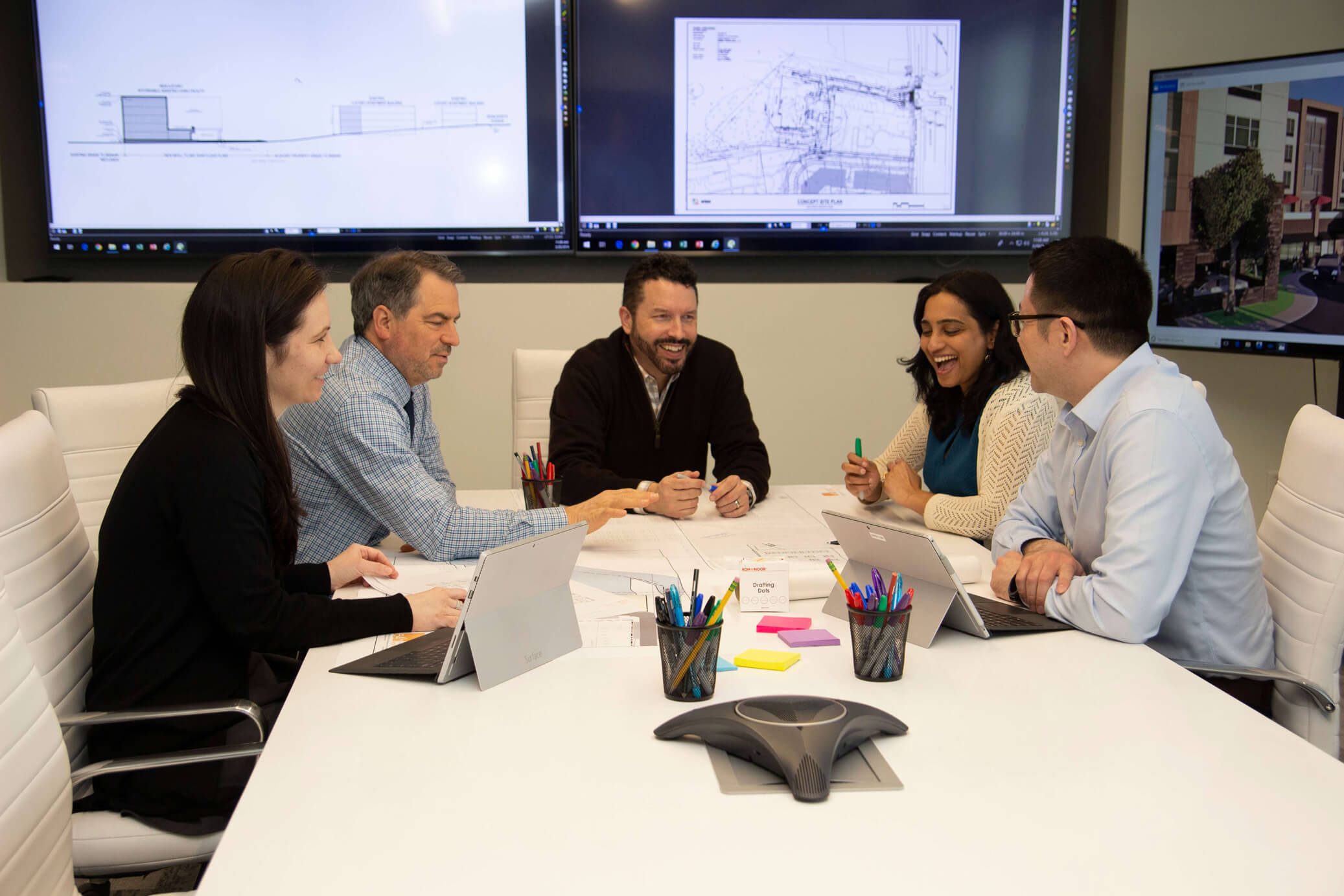 SmartDesign System
E4H exclusively utilizes the SmartDesign system on all projects. This highly interactive software allows the E4H team to refine the design
documents during live working sessions with hospital constituents. This process encourages user participation and buy in during design meetings as well as accelerating the design process by up to 30%.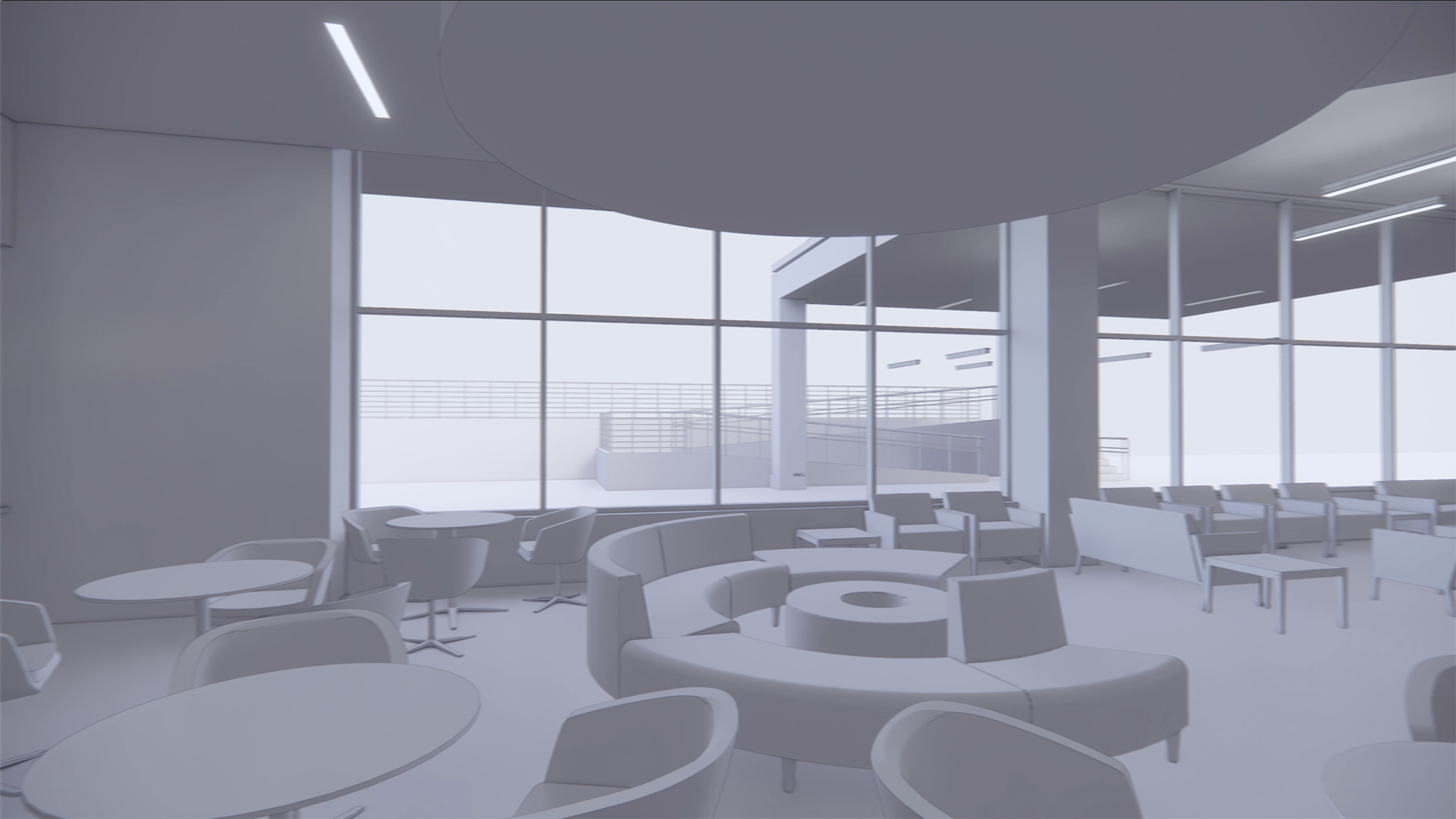 Experience Design
E4H virtual reality (VR) reviews are conducted with users so that they may provide feedback on the design at an early stage and without incurring the expense of costly physical mockups. Our VR systems allow users to actually interact with the space and the equipment, and we can make changes 'on the fly' during these user reviews.
E4H utilizes VR throughout the design process to increase efficiency through live, interactive VR sessions, mobile VR headsets for meetings and fundraising, as well as mobile, tablet based augmented reality (AR) for job site project management.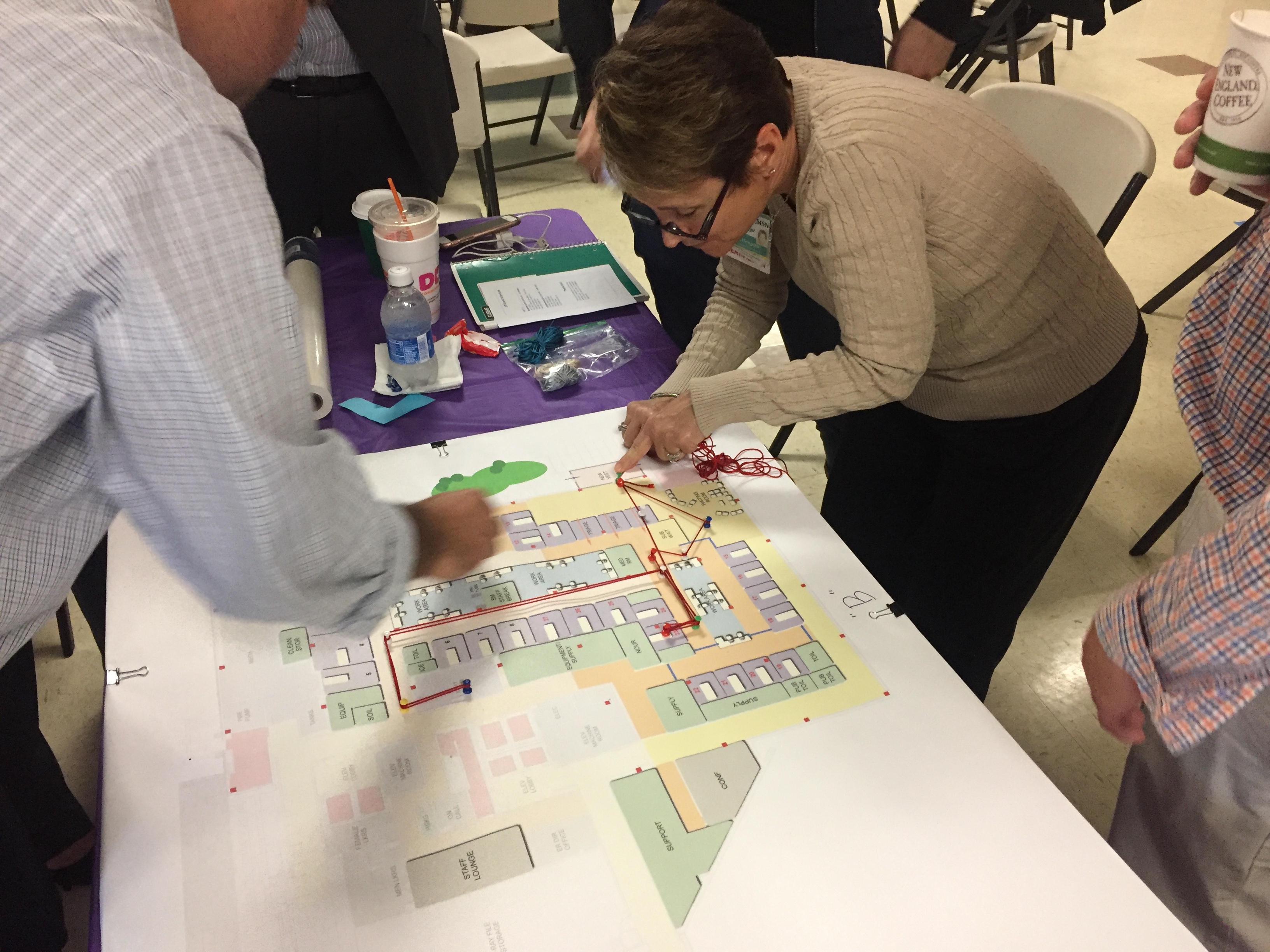 Production, Preparation, Process
Lean philosophy is a cornerstone of our firm. We integrate Lean into every step of our process, and are guided by its core concepts.
Lean operations can have real impacts on not only staff satisfaction, patient care efficiency, and turnover but can actually contribute to the bottom line by reducing FTEs.
Our architects will work with users to track the seven flows of medicine; Patients, Clinicians, Family, Equipment, Medications, Supplies, Information. From here we can work with users to identify waste and opportunities for improvement.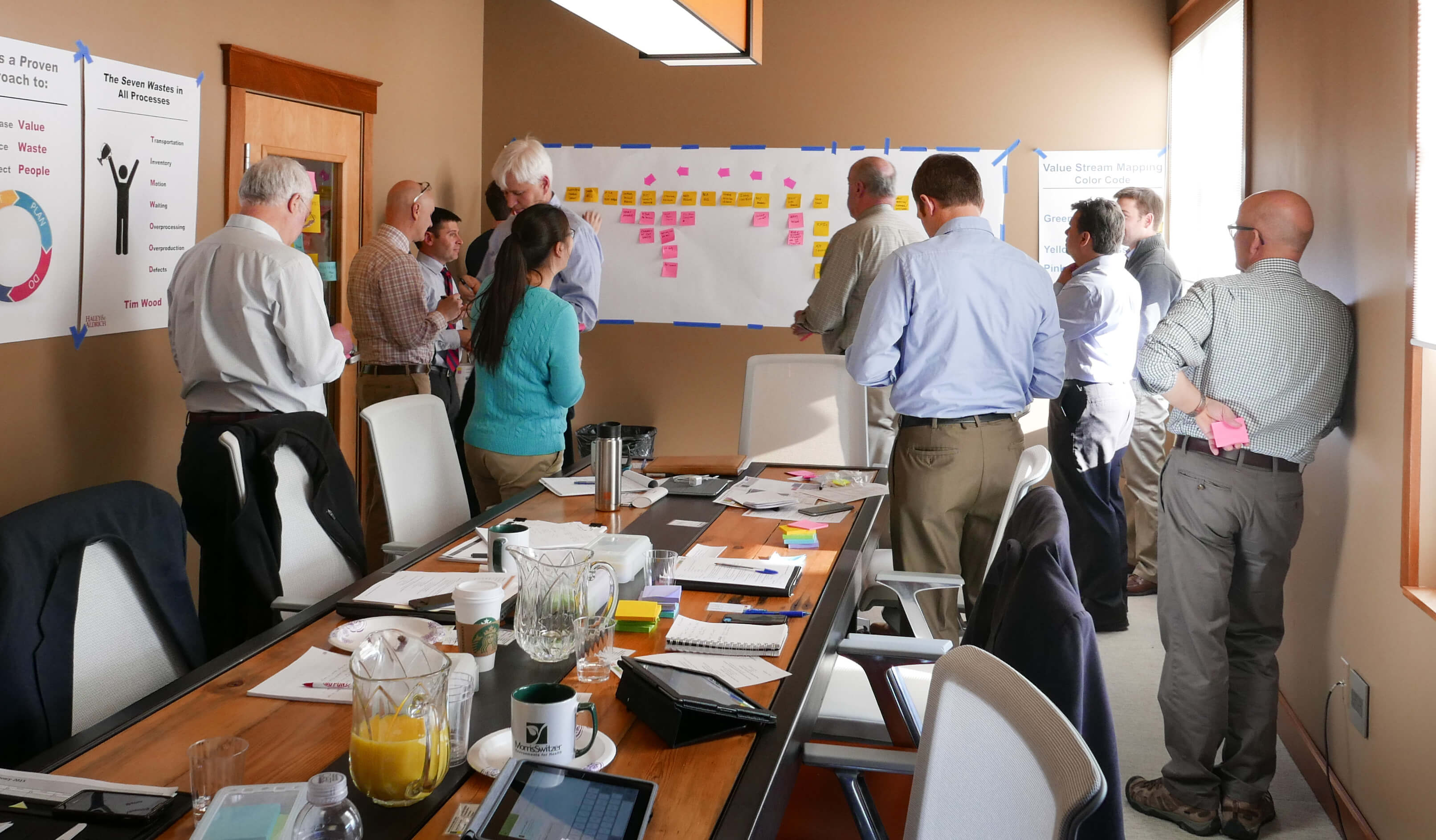 Accelerate Delivery
E4H often hosts  collaborative sessions with the project owners, design team, and construction team to examine Lean processes for the project. Focusing on early development of key trade partners to maximize efficiency, integrate value added concepts, and optimize timing for the design and construction process, Highly Collaborative Project Delivery (HCPD) methodology creates a transparent and coordinated design process.