4wrd: Building a Culture of Inclusion & Diversity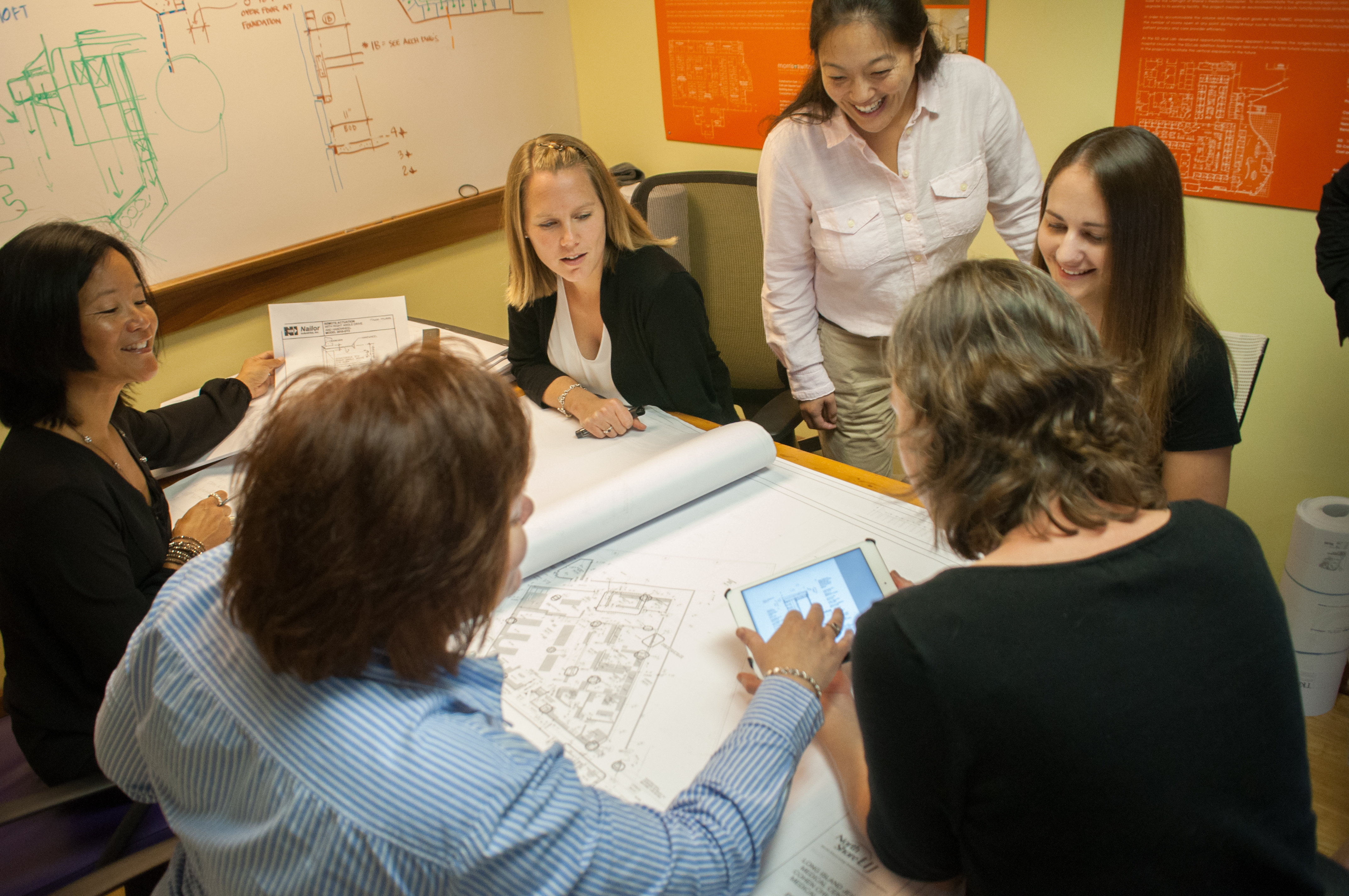 E4H Environments for Health Architecture  is dedicated to supporting the success and growth of diversity in leadership roles and ensuring equitable treatment of employees throughout the firm. 4wrd is our initiative "for women, resolve, and diversity" with the goal of increasing diverse leadership and creating awareness for unconscious bias. This initiative helps advance the recruitment, support, and retention of women and underrepresented backgrounds in our industry. 4wrd provides professional development and creates opportunities for women and men to discuss workload management, work-life balance, inclusivity, and flexibility in the workplace. E4H is committed to providing employees tools to succeed and thrive while maintaining excellence in client service.
4wrd Programs
Through the 4wrd initiative, our senior leadership has participated in MARC, Men Advocating Real Change. Most recently, two of E4H's partners attended the MARC Leaders Workshop in Boston, MA. The MARC Leaders Workshop is an immersive and interactive 1.5-day summit for directors through senior executives that guides and inspires participants to stand up for gender equity both in and out the workplace.
E4H has committed to providing diversity programming, such as Catalyst webinars, for all our staff. This allows us to better support diversity in the workplace, and to understand and address leading issues. Topics include building inclusive and equitable workplaces, addressing unconscious bias, teaching intervention techniques, and empowering men as champions to integrate more gender diversity in the workplace. The 4wrd program devotes a portion of our monthly meetings for employees to practice presentation skills and share their expertise on topics such as Project Management Basics, Negotiation, and Increasing Your Visibility.
Through 4wrd, the firm hosted a speaking contest for E4H women, who competed for an opportunity to attend the AIA Women in Leadership Summit. The contest winner was Rebekka Baker, a Project Manager from E4H's Dallas office. Rebekka gave a speech on addressing her fear of public speaking, and how overcoming this fear would allow her to achieve professional success.  She shares this through a blog post you can read here, about how this program has allowed her to face her fears and turn them into opportunities. The process taught Rebekka the valuable lesson of 'Embracing your challenges, setbacks, and failures because they are part of your success story'.
4wrd Diversity in Design Scholarship
With a commitment to supporting diversity and academic excellence, E4H works to improve diversity in the field of healthcare design and health sciences architecture. E4H's goal is to promote architecture and design candidates from underrepresented backgrounds and celebrate their unique perspectives. The scholarship is open to candidates that further this initiative and provides financial support and professional opportunity. Learn more here.