10Qs: Getting to Know the People Behind the Projects…Judy Neil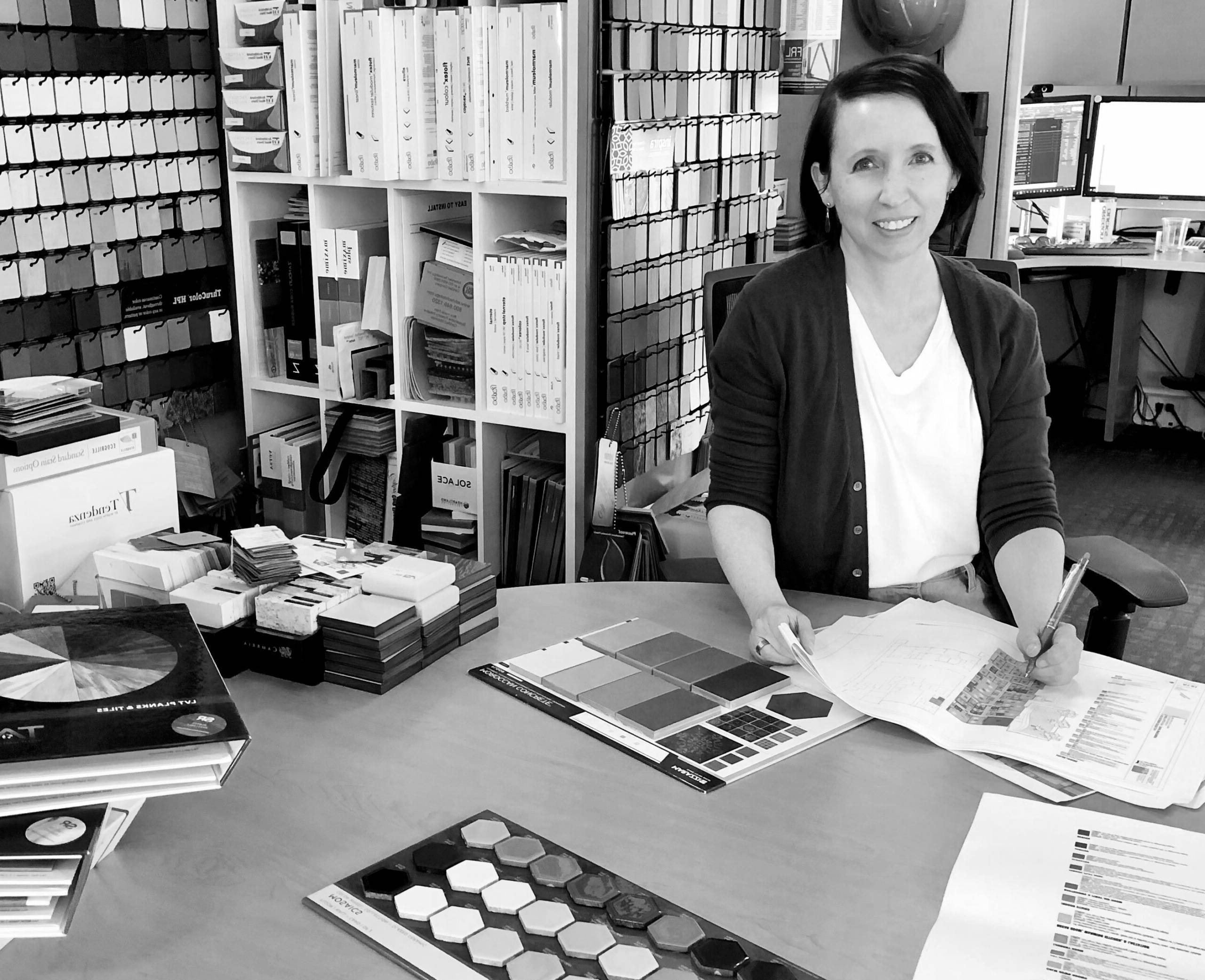 "I think healthcare of the future is going to embrace a holistic concept where hospitals will lend themselves to be healing centers – not just a place where sick people get help, but where communities can learn about and engage in wellness strategies."
Judy Neil, IIDA, LEED AP, is an interior designer and Senior Associate in the Salt Lake City office.
1. Where did you grow up?
I was born in Taipei, Taiwan. My dad served in the US Army and my family traveled when I was younger. We lived in California and South Korea and traveled to a few Asian countries, but my dad retired from military life when I was a teenager and I grew up mostly in North Ogden, UT.
2. How did you get into design?
I have always loved design. As a kid I would create patterns on the ground with dirt, sticks, rocks, pine needles, and other things found in nature. I would re-decorate the dollhouse and would sketch plans and re-arrange the furniture.
3. Who influenced you?
I had an amazing mentor at my first architecture firm, and he is still a great friend. David Sheehan is an incredibly talented designer and is an expert at constructive criticism. He cheered me on to accomplish things that felt impossible and helped me believe in myself. He also made work fun and helped me to see that being yourself is the best way to connect with others. He led by example in how to treat others. He taught me how to draw details and to remember things like sightlines with space planning.
4. Why healthcare architecture?
I like helping others. Healthcare design is a way to help create spaces that will give comfort, peace, and healing to patients and loved ones, who are in stressful and sometimes traumatic situations.
5. What inspires you?
My biggest inspiration is nature. I'm amazed at combinations of colors and textures in the vast varieties of ecosystems and the changing seasons in our world. I find myself taking photos of these combinations and they inform my design vocabulary.
6. What advice can you give young designers?
Try to learn all you can about how things are built from those who build them. Pay close attention at job sites to see how things come together. Also don't be afraid to ask questions. Ask people who build things what the best way is to build them.
7. Most memorable projects?
I recently had a project that was an outpatient behavioral health clinic for Huntsman Mental Health Institute. The project was so rewarding to create a space that was safe and comfortable for caregivers and patients. The project team – building owner/ management, engineers, contractor, and the members of the client's team all worked so well together. It was a really positive experience of a cohesive team with a common goal and a satisfying end result.
8. What is your favorite part of the design process?
I don't know if I have a favorite, but I really love puzzles, so I find space planning really enjoyable. I also really enjoy the beginning phases of pulling design concepts together into a workable solution.
9. Where do you see healthcare design in 5 years?
I think healthcare of the future is going to embrace a holistic concept where hospitals will lend themselves to be healing centers – not just a place where sick people get help, but where communities can learn about and engage in wellness strategies. I think the hospital of the future is a campus that embraces sustainability and wellness practices inside and out.
10. How do you unplug?
I love to hike and explore nature, garden, and unwind with a really good tv show. There is so much great tv right now.