10Qs: Getting to Know the People Behind the Projects…James
#4wrd #DiversityInDesignScholarship #interiors #internships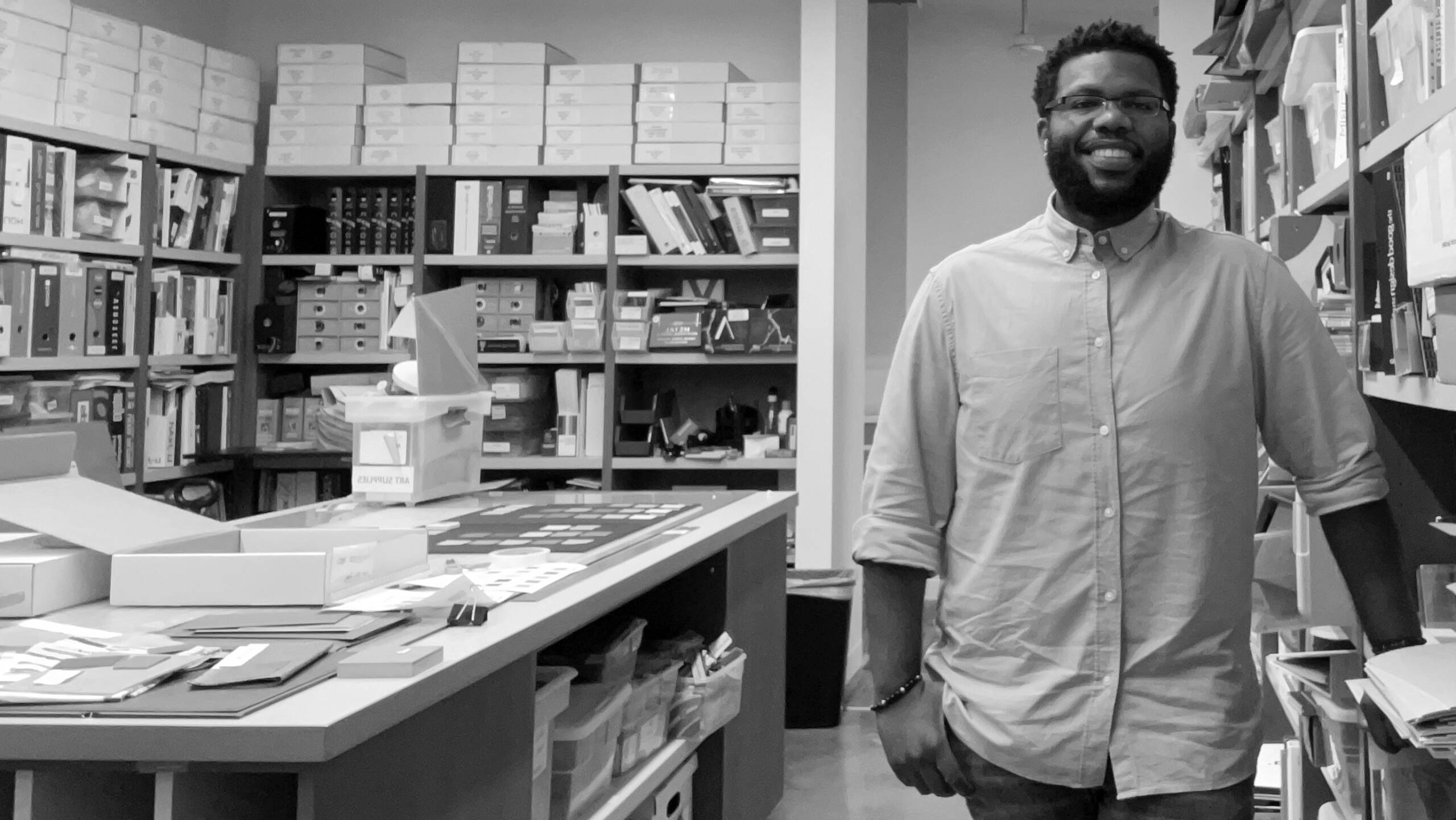 "…I am influenced most when being able to educate others on what interior design is beyond the realm of mainstream media…this experience was amazing because we had the opportunity to interact with children from all backgrounds, especially those who come from underrepresented backgrounds like myself."
James Sanders is the 2021 4wrd Diversity in Design Scholarship recipient working as an intern with the DC team.
Where did you grow up?
I was born in Bronx, New York and moved to Silver Spring, Maryland when I was about 5 years old. Every summer, I would go back to New York to live with relatives and experience life in the city. So, I sort of grew up in both places.
How did you get into design?
After graduating high school, I attended Bowie State University for a year where I studied accounting. I realized early on, however, that I did not have a passion for accounting, and that I really had no idea what it was that I wanted to study or pursue. It was not until I found myself trying to re-energize my own personal space, that I realized, there had to be a profession in charge of creating the interiors of some of my most frequented destinations. From that moment I began to research interior design and interior architecture and was fully entrenched in this world of design that I did not know existed beforehand.
Who or What influenced you? 
I feel that I am influenced most when being able to educate others on what interior design is beyond the realm of mainstream media.  In February of 2020 (prior to the life changing events brought on by the on-going COVID-19 pandemic) a colleague and I embraced the opportunity to speak to a class of second graders at Highland View Elementary School. We understood the value in exposing design to the next generation of potential Designers and Architects and created a design exercise that catered to our much younger audience. Each child had their own floor plan on a foam core board and was able to use an array of drawing utensils, finish samples, and other creative mediums to design their dream bedroom. This experience was amazing because we had the opportunity to interact with children from all backgrounds, especially those who come from underrepresented backgrounds like myself. For many of the children, that was their first time hearing about interior design, and it was an eye-opening experience. I was able to explain how interior design lives all around us, and demonstrate in what ways they might be exploring creation in their everyday lives that relates to interior design. Games and toys such as Minecraft, Legos, and Play-Doh began to pique their interest, and helped the group of 2nd graders to find one of the best parts about being an interior designer, which is using creativity to problem solve within a space. After the exercise multiple kids came to me to explain that they would love to have my job someday, and I felt as though my colleague and I successfully exposed an avenue of possibilities to the class.
Why healthcare architecture?
I believe that healthcare architecture allows us (architects and designers) to use our knowledge and skills to better serve our communities. Mental and emotional well-being plays a major role in the overall health and wellness of us all, and I believe that good design promotes those ideas.
What inspires you?
What inspires me most is seeing joy and comfort on people's faces when experiencing a moment (or space) that produces positive emotion. Sometimes, we can under value or miss the opportunity to appreciate just how much our surroundings impact us every day. With this is mind, I felt that understanding how to design a space would give me the ability to assist people in creating those atmospheres of positivity. I feel inspired as in the sense that designing is an extension of my personal call of duty, and with it I am able to help others experience a moment of joy or peace.
What advice can you give young designers?
My advice to young designers would be to always continue learning, and in doing so, try to find an appreciation for what you have learned. Designing is a very personal process for both client and designer, and sometimes design tastes may not blend as well as we would hope. I have found that in studying the origins and intentions of various design styles I have greater flexibility when designing with, and for others.
Most memorable projects? 
My most memorable projects so far at E4H would be working on the renovation of the Inova Woodburn Surgery Center and the Triage Bay at West Virginia Hospital Center. Being able to go on site and survey Woodburn, was my first ever site visit within a medical facility. I had never seen what really goes on outside of a patient room, or how the faculty and staff must flow throughout the space to ensure the proper care and treatment of their patients. Being able to see where the space could use improvement allows for me to understand the overall design intent moving forward. As for working on the triage bay, it serves as a reminder about just how delicate and impactful finish choices can be. In an environment such as this, it is important to create a sense of peace and calm; so researching and vetting finishes options can take quite a bit of time and revision to get right. Overall, both projects have been hands-on learning experiences, and I have thoroughly enjoyed every minute of them.
What is your favorite part of the design process?
My favorite part of the design process is site surveying and being on site during and after construction. Seeing a space come to life in person puts a project in perspective for me and helps me to understand the construction process better.
Where do you see healthcare design in 5 years?
I see healthcare design expanding immensely in 5 years. Especially after facing an on-going pandemic, I think that healthcare standards and practices are going to continue to evolve and integrate themselves into other sectors of design.
How do you unplug?
I like to unplug by socializing with friends and family, taking a bike ride, playing video games, watching movies, cooking, or taking time to meditate and listen to music.