10 Qs: Getting to Know the People Behind the Projects…Nan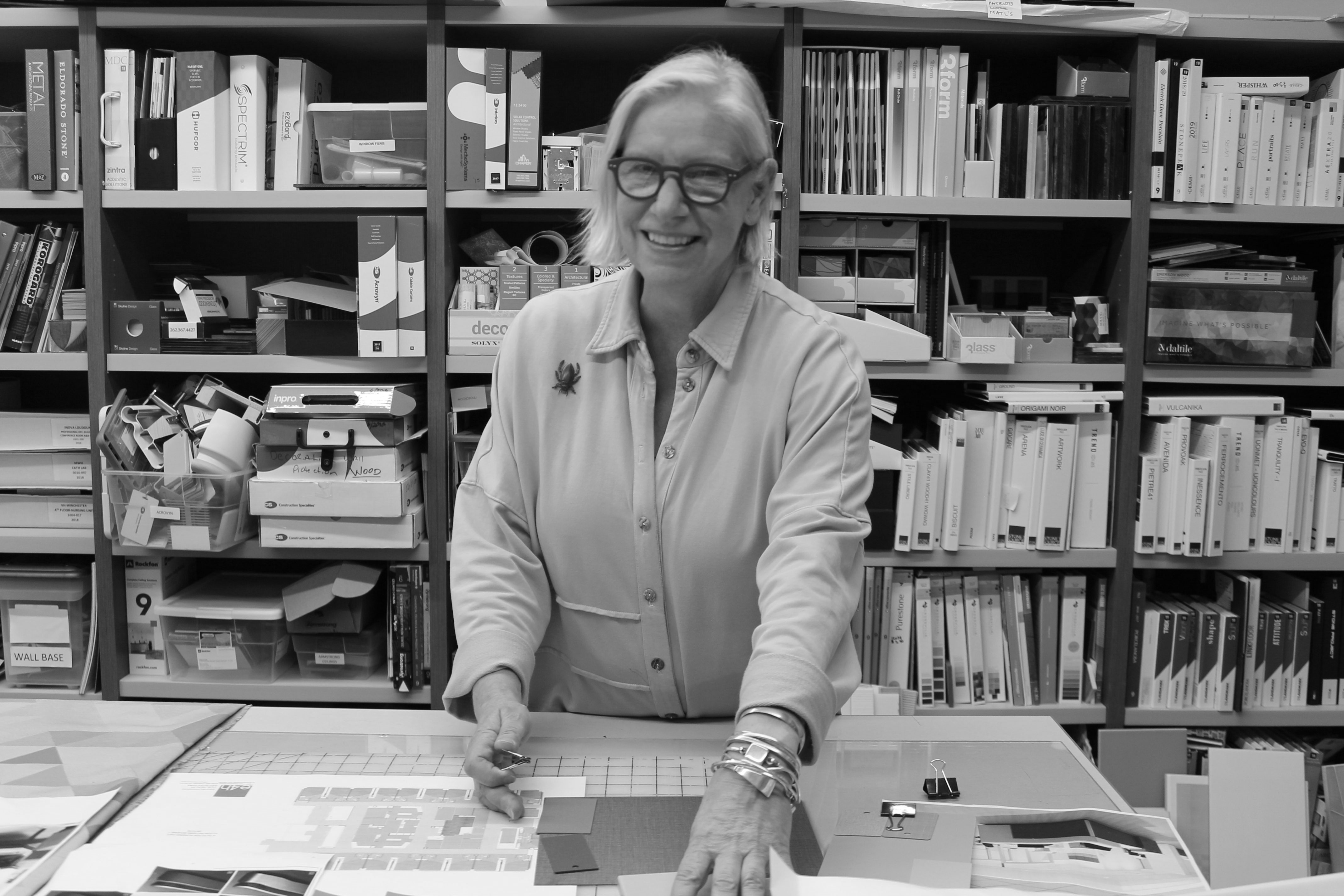 "There is a trend afoot for hospitals to achieve Net Zero – this new frontier is very exciting to me as hospitals are the largest drawers of energy per building type."
Nan Schramm, LEED GA, EDAC, Fitwel Amb., is a Senior Associate and leads the interior design team in the Washington DC office.
1. Where did you grow up?
I grew up in Western Massachusetts in The Berkshires, an idyllic and culturally rich area.
2. How did you get into design?
After studying theater at a small liberal arts college in Vermont, I realized it would be hard to make a living in that arena, so I went to New York City to study Interior Design which had always been a passion.
3. Who influenced you?
My first boss, a woman architect with a small practice in the Flat Iron building in NYC. It was rare in those days for a woman to have her own practice and I learned a lot from her.
4. Why healthcare architecture?
After losing a job doing residential design during a recession, I took a job with a healthcare design architectural firm, and never looked back.
5. What inspires you?
I love spending time outdoors and hiking on the weekends. Nature never ceases to inspire me, patterns found in nature are an incredible complement to the healing process and influence most of the healthcare interiors I do.
6. What advice can you give young designers?
Make yourself heard and network by being a volunteer, and find a mentor to help you further your career.
7. Most memorable projects?
I'll never forget my first healthcare project, Smithers Alcoholism and Treatment Center, housed in a triple landmarked Beaux Arts mansion on Park Avenue in NYC. I naïvely thought all healthcare projects were going to be that exciting.
8. What is your favorite part of the design process?
That "ah-ha" moment when I can see in my mind what the interiors will look like. It happens in a dream, or when I am driving.
9. Where do you see healthcare design in 5 years?
I feel like we will see a lot more community outreach by the large healthcare networks to help thwart disease before it is an issue in communities. There is a trend afoot for hospitals to achieve Net Zero – this new frontier is very exciting to me as hospitals are the largest drawers of energy per building type.
10. How do you unplug?
I have not had a TV in 8 years. This is not to say that I do not binge on Netflix as I do, however not having that distraction helps me power down when I am home. I am an avid hiker and have started amassing camping gear so that I can start doing overnights in a nearby National Forest. I am also a volunteer at a dog shelter and walk dogs for a few hours every Sunday.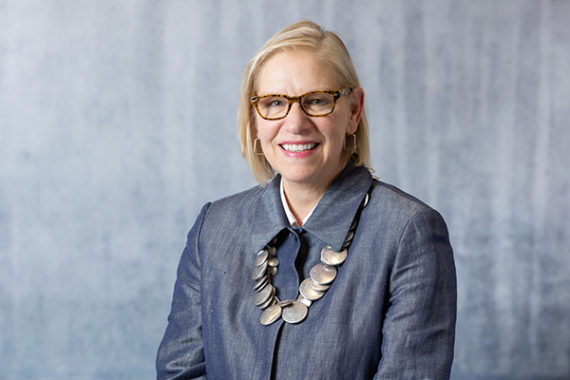 About Nan Schramm
LEED GA, EDAC, Fitwel Amb, Senior Associate