10 Qs: Getting to Know the People Behind the Projects…Katie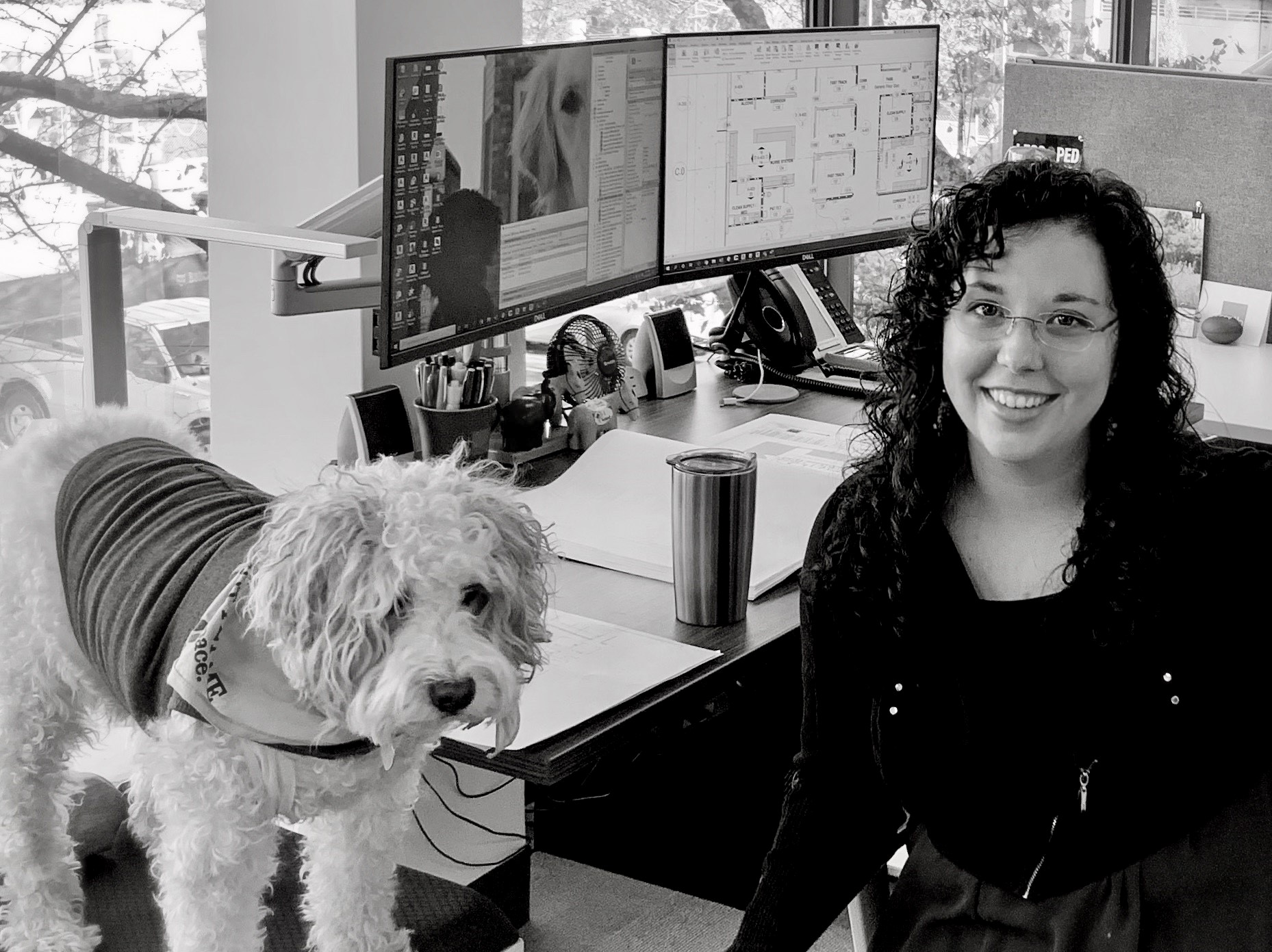 "Architecture, at its best, can be a tool to promote healing, learning, productivity, community, and a wealth of other positive experiences. I find that powerful."
Katie Lewis is a healthcare designer in the Nashville, TN office.
1. Where did you grow up?
I grew up in Kingsport, TN. Known as the "model city," my hometown is 4-5 hours east of Nashville. It's situated between the Blue Ridge Mountains and the Smoky Mountains and is actually a beautiful part of the State.
2. How did you get into design?
I come from a family of craftsmen and engineers. So design, to some degree, is in my blood. It simply felt right to merge the logistical and creative sides together.
3. Who influenced you most in your design career?
My family certainly played a significant role. I did decide on my career path at age 11, so I guess you could say they were effective.
4. Why healthcare architecture?
Initially, I was not interested in healthcare architecture. I connected with the project manager of the healthcare studio at my previous job, and he eventually recruited me for his team. I haven't looked back since. I enjoy the complexity of healthcare design.
5. What inspires you?
Architecture, at its best, can be a tool to promote healing, learning, productivity, community, and a wealth of other positive experiences. I find that powerful.
6. What advice can you give new designers?
No one can take away your knowledge; my grandfather taught me that. So, be willing to learn, of course, but also have confidence in what you know now.
7. What is your most memorable project?
I worked on a Dialysis Clinic for a male, maximum security prison. The site visits were interesting, to say the least.
8. What is your favorite part of the design process?
Construction – it's often a headache, but I feel like it's the time when I learn the most. The instruments of service are put to the test and also come alive off the page.
9. Where do you see healthcare design in 5 years?
At its core, healthcare design strives to enhance user experience and well-being, while also facilitating efficiency and stewardship. These are also ideals of sustainability or environmental design. I therefore see the two practices becoming entirely synonymous, with healthcare design being more of a leader for innovation than it is now.
10. How do you unplug?
I like to opt outside and spend time in the non-built environment when I can. I most often walk my dog in the park, but few things relax me more than hiking. The latter is an activity I often combine it with another love- photography.